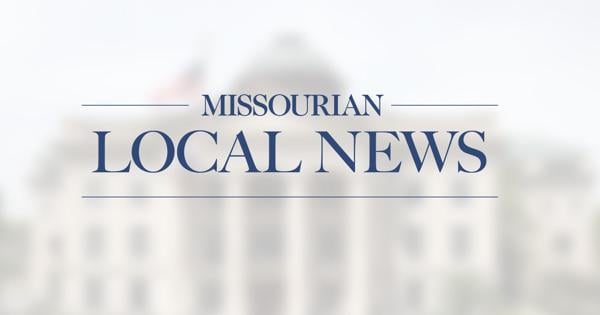 WEEK AHEAD: May 9-15 | Local
Monday May 9
Artist Shannon Soldner will talk about using red in paint at 2 p.m. on Zoom. Sign up to receive a Zoom link.
Join Local Motion and Greenbelt Land Trust for a self-guided Happy Hour walk along the Hinkson Creek Trail, starting at 4 p.m. Registration is $15 and required.
tuesday may 10
Join Columbia Public Library staff for stories and fun during an in-person story hour. Babies up to 2 years old are welcome to 9:30 a.m. session and children from 3 to 5 years old are invited to the 10:30 a.m. session. Mandatory registration and mandatory masks for children over 3 years old.
Chad Rose, associate professor in MU's Department of Special Education, will discuss the effects of social media on youth mental health from noon to 1 p.m. on Zoom. Sign up to receive a Zoom link.
Get your wheel chair or bicycle detailed while enjoying a cold drink at Logboat Brewing Company at 5:30 p.m.
Wednesday May 11
Enjoy this easy walk through town and sample microbreweries along the way. Registration is required and costs $40. Check-in at Cycle X begins at 5:15 p.m. and the event ends at Gunter Hans at 8:00 p.m.
Thursday May 12
Learn the basics of bike maintenance from expert mechanics while kids have fun playing bike games. Food and drinks will be provided. This event at Worley Street Park will begin at 5:30 p.m.
In this presentation, Catherine Miller, M.Ed., will focus on the causes of sibling rivalry and how to address these issues. This event will take place at the Columbia Public Library from 6:30 p.m. to 7:30 p.m. in the Friends Room.
Friday May 13
Enjoy free breakfast at as many city stations as you can walk, bike or take public transit. The stations will be open from 7 a.m. to 9 a.m.
Baseball: Missouri vs. Florida
Florida will come to Missouri to face the Tigers at Taylor Stadium for their first game of the weekend starting at 6 p.m.
The City of Columbia will show Luca at 8:30 p.m. at Cosmo Park. Bring your own chair and sample food from food trucks or concession stands.
Saturday May 14
Anyone between the ages of 3 and 16 can participate in this 9-step skill class at 9 a.m. Bikes can also be checked in and helmets will be given to those who don't have one.
This workshop is designed to help you set your goals and introduce you to the concept of visualization. Presenter Shelby O'Keefe has a background in positive psychology and strengths-based coaching. This in-person workshop will take place in the Friends Room at the Columbia Public Library at 12:30 p.m.
Baseball: Missouri vs. Florida
The Gators and Tigers meet for their second game at 2 p.m. at Taylor Stadium.
Sunday May 15
If you're a singer or songwriter, show off your skills at Sticky's Cabana from 12 p.m. to 5 p.m.
Baseball: Missouri vs. Florida
The final game between Florida and Missouri is at 1 p.m. at Taylor Stadium.