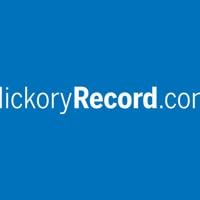 Volunteers wanted for archaeological prospecting | Local News
Participation is free. Anyone interested in participating must register by February 23 and be able to commit to at least one morning or afternoon shift, as shifts are limited to 15 participants. Sandwiches and light snacks will be offered to all.
Volunteers are needed on February 26, February 28 and March 1 from 10 a.m. to 12:30 p.m. and from 1 p.m. to 4 p.m.
What you need to volunteer:
● Be 18 or older (minors may request an additional consent form to participate).
● Ability to walk over rough terrain and pick up objects from the ground.
● Interest in learning a little more about archaeological processes.
To register, visit bit.ly/JoaraWorkday or contact Brittany Watkins, Volunteer and Engagement Coordinator for Foothills Conservancy, by phone at 828-437-9930 or by email at bwatkins@foothillsconservancy.org.
This three-day volunteer event is weather dependent and can be rescheduled if needed. This is the first phase of an in-depth study of the entire park, with additional phases being announced in the future.
Foothills Conservancy of North Carolina is a nationally accredited regional land trust that inspires conservation in western North Carolina by continuously protecting land and water for the benefit of people and all living things. A 501(c)(3) nonprofit organization, Foothills Conservancy serves eight counties: Alexander, Burke, Caldwell, Catawba, Cleveland, Lincoln, McDowell and Rutherford, in three major river basins: the Broad, Catawba and Yadkin. Information about Foothills Conservancy, including ways to support its work, is available online at www.foothillsconservancy.org or by calling 828-437-9930.