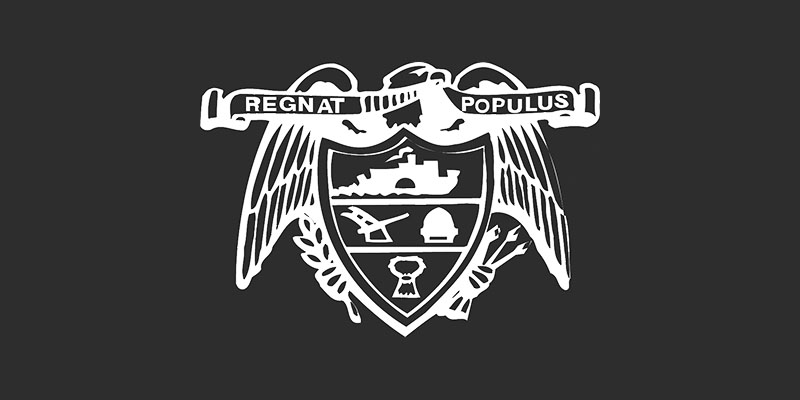 It's too hot to devote much energy to introducing our weekly assents and disapprovals to the news of the day. So let's skip the formalities and offer this week's version of our sweaty thumbs.
(thumbs down) Those of us of a certain age remember a series of TV commercials in which an actor representing Mother Nature gets upset when the taste of a certain type of margarine tricks her into making her believe that it is in fact natural butter. When she realizes the deception, she says, "It's not right to deceive Mother Nature!" This was followed by a loud clap of thunder or other implied natural disaster.
The gag was that when Mother Nature gets angry, pay attention.
We won't comment on the veracity of the implied claim about the margarine's taste, but we do remember laughing at the concept of a ticked-off mother nature lashing out at us poor humans for such a ridiculous slight perception.
Whatever is pissing the old maid off so much right now is not ridiculous or perceived. The threat of the persistent heat wave and drought that is punishing much of the United States is very real. From heat-related illnesses and deaths to stressed power grids to crippling droughts, no American seems immune to Mother Nature's wrath.
His anger now seems to include Europe, where heat waves cause a particular kind of havoc with which the United States is all too familiar. And this week's stories also highlight that extreme and long-lasting drought conditions are threatening the lives and livelihoods of millions of people in the Horn of Africa and other parts of the continent.
Even the slightest look at the long-term weather forecast brings little hope that she is about to calm down anytime soon.
———
(up thumb) Prosperous families in Northwest Arkansas continue to give back to communities here in meaningful and positive ways. The latest good news comes from the Hunt family, descendants of JB Hunt, the founder of the Lowell-based Fortune 500 trucking, transportation and logistics company of the same name. A $750,000 endowment to the Salvation Army announced this week will create a new revenue stream that will support salaries and training for staff and programs to help the homeless and others in need.
Additionally, Jane Hunt, daughter of Johnelle Hunt and the late JB Hunt, donated $250,000 to The Salvation Army for its Regional Command Headquarters and shelter expansion in Fayetteville.
This follows Jane Hunt's $1 million donation last year to the campaign capital of New Beginnings, a micro-shelter project in Fayetteville consisting of 20 prefab homes and a service building for clients in chronic homelessness.
Incidentally, the expansion of the $1.2 million Salvation Army shelter has also received support from other prominent figures, such as the Alice L. Walton Foundation, the Willard and Pat Walker Charitable Foundation , the Tyson Family Foundation and the Roberts Family Fund.
Many others also support these worthy causes. It says a lot about a community when so many people are willing to help friends and neighbors in need.
——-
(up thumb) Betty Hinshaw's 25-acre donation to the Northwest Arkansas Land Trust is for the birds — and for the people, too.
The land that Hinshaw so generously donated will be restored to its native prairie habitat as a sanctuary for birds such as bald eagles, goldfinches, Cooper's hawks, red-tailed hawks and bluebirds. ballast. Hikers will have the opportunity to visit the site and see the birds for themselves. The opening is scheduled for this fall.
The shrine will rightly be named after Betty Hinshaw.
This is another generous gift that helps preserve the quality of life for area residents by protecting its natural wonders and beauty. Marson Nance, Director of Land Stewardship and Research for the Land Trust, had this to say about the Betty Hinshaw Bird Sanctuary:
"I cannot overstate the significance of what Mrs. Betty has done by donating this land… Not only has she preserved part of her family heritage, but she has also preserved our natural heritage."
We agree.
———
(up thumb) In another act of community support, the Walton Family Foundation donated 60 acres of land in Benton County that could be the location of a new veterans home for the area.
The current Northwest Arkansas Veterans Home is located on the former site of the Washington Regional Medical Center at North Street and College Avenue in Fayetteville. It has had its challenges, most recently a one out of five star rating from federal Medicaid regulators. Add to that its less than ideal location: a six-story building, which makes it difficult for residents to get around. He doesn't have his own kitchen either. Staffing has also been a constant headache.
This location was the best option when the house was created in 2006, but a new facility designed as a retirement home would serve residents much better. Enter the Walton Family Foundation with its gift of land at the intersection of Stoney Brook Road and Rainbow Road west of Rogers. While the proposed new home would be located in Benton County, it would serve the entire region.
Officials hope to secure a $30 million grant from the US Department of Veterans Affairs to accompany the $15 million pledged by the state to build a 96-bed home on the site. It could be open in 2026 if all goes well. This is around the time the lease on the current location of the house is in place.
Too often we fail to meet our obligations to our aging veterans. It would be a way to ensure better care for them and peace of mind for their families.
————
(thumbs down) Covid just won't let go. The number of hospitalizations continues to rise as more and more of us fall victim to another highly contagious variant of this damn virus. Vaccines remain the best way to fight covid-19 because, even if they do not prevent all infections, they considerably reduce the severity of symptoms. Masks in public – especially for those who may have been exposed or who may be at risk of serious health consequences if infected – are still a good idea even if they are no longer needed.
If there's any good news to that, it's that the death toll remains relatively low during this latest wave of infections and hospitalizations. The number of people in the world who have been vaccinated, or people who have acquired immunity after fighting this damn thing, contributes to this good stat.
So if you haven't been vaccinated, you can still be part of the solution.
GIVE 'EM A THUMB: want to give a brief feedback on the news? Someone who deserves a pat on the back? An idea that requires a dose of common sense? Recommend a "Thumbs Up Thursday" by calling Greg Harton at (479) 872-5026 or emailing [email protected]