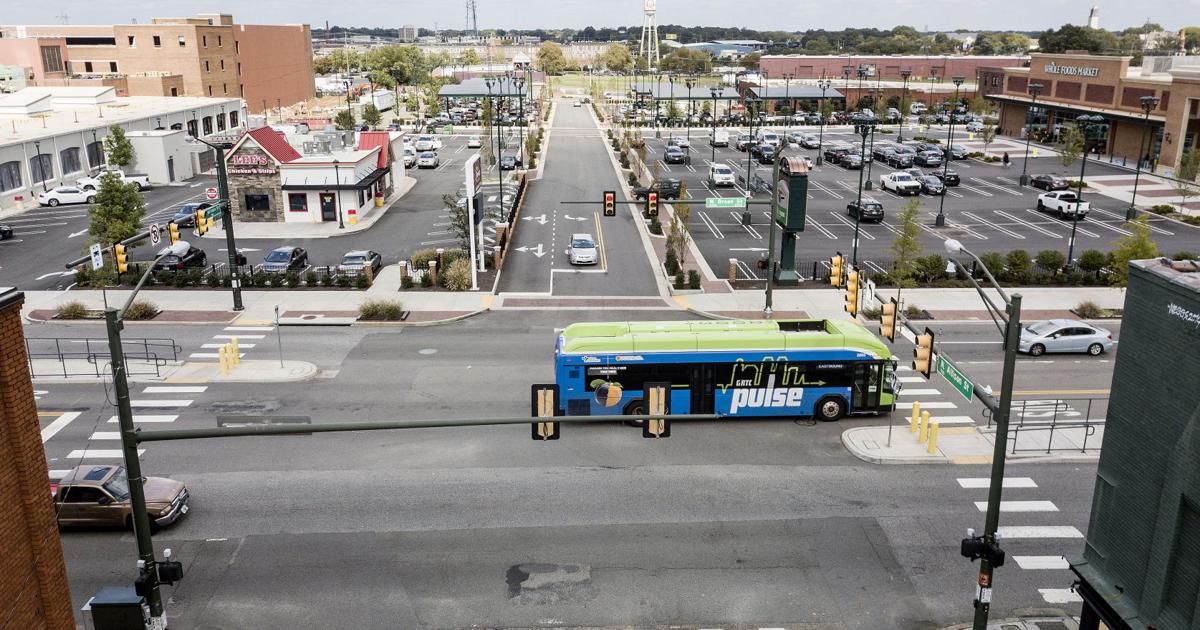 Richmond City Council committee delays Department of Transportation legislation, reducing chances of inclusion in Stoney's budget plans | Latest Richmond News
As Richmond Mayor Levar Stoney is set to present a budget proposal to city council early next month, 1st District Councilman Andreas Addison is re-evaluating his request for a transportation department from the city.
After moving in December to pass legislation calling on the mayor to create the department in the city's next annual budget, Addison said on Tuesday the time was up to include it in next year's budget, and agreed to defer the resolution for further discussion this spring.
"I think it might be worth changing or amending it," Addison said of the resolution, proposing that it be changed to go beyond the budget-making cycle to the fiscal year which begins on July 1. "I believe the conversation is worth having."
At a council committee meeting on Tuesday, Addison said he wants the city to move transportation issues out of the Department of Public Works, citing "high" public interest in transportation planning and transportation issues. security with the windfall of new tax revenues earmarked for transport projects in recent times. years.
The city administration and head of public works, however, say it would likely create redundancies rather than efficiencies, and remain opposed to the change.
"I don't see the need for additional overhead," said Bobby Vincent, director of public works.
Before the Standing Committee on Land Use, Housing and Transportation votes on Tuesday to continue the document until its next meeting in March, Councilman Ellen Robertson said she would like to meet with administration officials and the department to review the portfolio of the Department of Public Works to determine if some of its responsibilities should be directed to a new department.
Mayor Levar Stoney sought in 2020 to meet the growing demand for improved transport infrastructure and planning for motorists, pedestrians and cyclists by creating the Fair Transport and Mobility Office within the Department of Public Works .
Vincent said Tuesday his department also leveraged new revenue from the recently created Central Virginia Transportation Authority to greatly expand its street and sidewalk paving program in coordination with other city departments.
"Bringing another entity to the table would slow down this process," he said. "What's not being done…is based on funding."
Still, as local officials focus on expanding GRTC bus service and creating the 43-mile Fall Line trail that will run through Richmond, Addison said he thinks a new specialist department might be ideal to manage. these issues and prioritize road safety initiatives. .
"From my point of view, we have to look to have a faster response to the problems that we have across the city," he said.
csuarez@timesdispatch.com
(804) 649-6178