revised plans for Corner Retail Center | New
A vacant lot at the corner of US 15-501 and Murray Hill Road may soon be developed into a small mixed-use shopping center. William Moseley of MREA Southern Pines, LLC, submitted plans for an 8,200 square foot mixed-use building.
A Chipotle restaurant is clearly identified as the primary tenant according to architectural renderings presented to Southern Pines City Council Wednesday. Other possible tenants identified in the plans include a Sleep Number bedding store and a Ruby Wine store.
The site of the proposed development is one of the few vacant lots in this section of southern Moore County. The course faces Murray Hill Road and US 15-501, near Lowe's Hardware and Kickback Jack's Sports Bar. The proposed site map shows the vehicle access points from these two roads.
City leaders also reviewed architectural plans for the new Target store and shopping center that will be developed as part of the first phase of Morganton Park South. The four proposed commercial buildings total 221,000 square feet and are designed as an "open-air" commercial development.
Bill Mees, director of development for Midland Atlantic Properties, noted that there had been no significant change in architectural design since the conceptual and preliminary plans for the project were reviewed and approved by the city in October. "From day one we said that the renderings we show are the renderings we have to provide. "
Courtney Kuch of RSP Architects said the plans called for a number of public gathering spaces that included decorative trellises and water features. In addition, the shopping center is "closed" on both sides by tall clock towers. These developments provide a geographical frame of reference for site visitors and also promote pedestrian connectivity. The commercial area has sidewalks and a crosswalk that also connects to the historic Black Family Cemetery which will be protected, and a greenway parallel to the proposed four-lane promenade that will be constructed between US 15-501 and Morganton Road as part of the first phase of development.
Midland Atlantic Properties has developed 11 projects in North Carolina, including Southpoint, an award-winning 325-acre project in Durham, and works frequently with other business partners including grocery chains Kroger, Publix and Harris Teeter, in addition to Target.
"In today's retail business, you have to offer more than brick and mortar to compete with online sales. You give people a reason to be here and to stay here. It's a lifestyle center, "Kuch said, noting that many architectural details were" taken "from existing features seen in downtown Southern Pines. These include overhead canopies that mimic the train station and a variety of brick colors and textures.
While he didn't identify the tenant by name, he said the second-largest tenant space (adjacent to Target) would likely be a grocery store. Kuch said the building follows the design style adopted by the unnamed tenant, which includes an outdoor patio on the second floor facing the parking lot.
Publix last year unveiled a new 48,000-square-foot prototype store in Tampa that includes a large dining room on the second floor above the entrance.
The overall design of the shopping center also includes several other spaces with outdoor terraces that have been reserved for potential tenants of the restaurant.
In another discussion Wednesday, Southern Pines City Council:
Planning a public consultation session to hear from community members on a proposed 99-year rental agreement with the Southern Pines Land & Housing Trust for the city's use and operation of Blanchie Carter Discovery Park . The recreational property is part of the former 16-acre Southern Pines Elementary School campus that the Land Trust acquires from the Moore County Board of Education.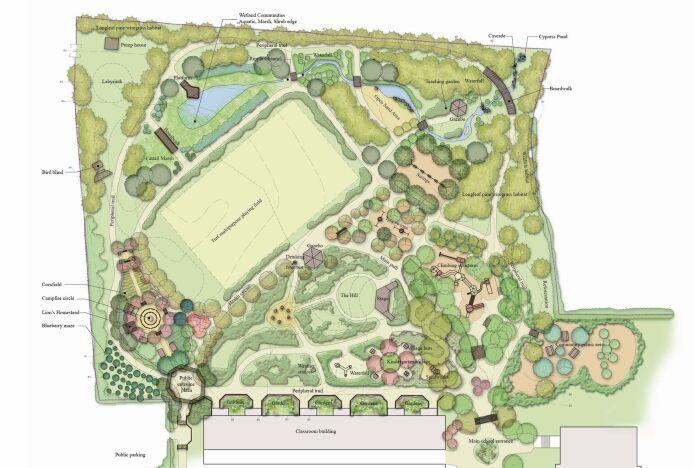 Called a public hearing on Tuesday, November 9 to consider a conceptual development plan for a proposed three-story mixed-use building at 470 NW Broad Street. Located three blocks from downtown Southern Pines, the 0.6 acre site is currently zoned for office services. A turn-of-the-century house affiliated with CT Patch, one of the original owners of a Southern Pines business, is still located on the subject property. It was later converted to commercial use, including a barber shop and dog grooming salon, and would be demolished according to plans presented to the city's planning council in August.
Called a public hearing on Tuesday, November 9 to consider a request for voluntary annexation of an 8-acre property located at 295 N. Bethesda Road.
Reviewed a list of proposed city code updates to comply with Senate Bill 300, which includes various requirements to decriminalize certain local ordinances. The city will retain criminal authority for specifically identified ordinance violations while several others will be removed. The recommendations were based on the staff review with the assistance of Police Chief Nick Polidori.