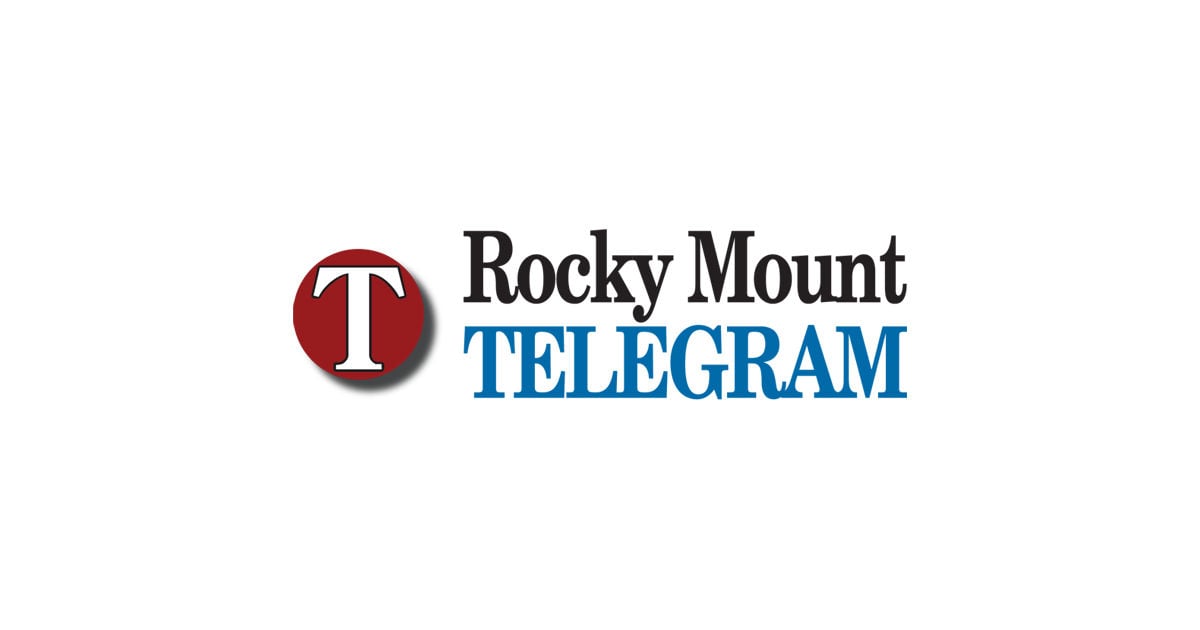 Residents demand more transparency from the city | Local News
[ad_1]
Two frequent speakers at regular city council meetings recently made it clear that the Town of Rocky Mount needs to get ahead of the stories in the future instead of letting someone else provide the stories.
During the public contribution phase of the September 13 regular council meeting, Rev. Nehemiah Smith commented in detail on the topic and Bronson Williams also addressed the issue.
Smith noted that he was not wearing his pastor's hat, but rather his old hats from having worked in public relations and as a teacher.
Smith also commented in the context of the Telegram 9/11 report that the town of Rocky Mount – after months of requests through the state's public records law – revealed the cost of the town's retirement in 2021 was $ 70,444.99. The retreat took place April 7-9 at the Omni Grove Park Inn in Asheville.
At the September 13 council meeting, Smith told city officials he would address them as students. Smith also told Jessie Nunery, the city's acting director of communications, marketing and public relations, if he starts to lie, then raise his hand in a signal and sit down.
Smith graduated from Grambling State University in Louisiana and worked for a time in the Grambling Academic Relations Office.
Smith said he learned the following from his mentor about public relations or any organization: "You never allow someone else to tell your story. You tell your story because if you tell the story, then this is the story that people are going to watch first and foremost. "
As for the retirement, Smith told city officials: "You should have taken the information you received in April, no later than May, handed it over to Tell-A-Lie – I'm sorry, Freudian leaflet, Telegram – allowed them to tell the story, and then you wouldn't be talking about a spring event in the fall.
"Now that makes all the sense in the world to me as a public relations professional," Smith said.
"You have to start getting the information out in a timely fashion so that you don't have to deal with the Tell-A- – I'm starting over with this Freudian slip of the tongue, Telegram – because allow them to tell your story or someone else. to tell your story is like giving gasoline to an arsonist and a book of matches, "he said.
"The arsonist is going to do exactly what he set out to do, which is to burn your organization down," he said. "You have enough enemies like that. Don't be your own worst enemy.
In the past, Smith has criticized the Telegram while speaking at regular city council meetings and backed the council's current 4-3 majority.
On September 13, Smith pointed out that there were many other issues to be addressed, such as the municipal garbage collection, which was operating with a shortage of employees.
"You don't need to face something that happened in April in September," he said. "Get the information out and let's be done with it because otherwise you will see the arsonist with the gasoline and the matches." And they're going to burn your organization down because they're going to tell it how they want to put it.
He ended his remarks by saying, "Class rejected."
Williams, a broadcast journalist who ran for mayor twice, told city officials that year after year – and time after time – he has always called on the city to do better when it comes to transparency.
Williams added that he believes the trend appears to be for the municipality to delay the release of information to the public and news outlets.
"And delaying the information, as teacher Nehemiah Smith said, allows someone else to tell your story," Williams said. "It's a bad position to be in."
At the same time, Williams spoke of the more than $ 70,400 spent on retirement against the background of the city's current operating budget of more than $ 200 million.
He told city officials that when they talk about community development elements – like a proposed community land trust and a proposed bond issue – and long-term impacts that can really benefit Rocky Mount, then they could have been. tell how that $ 70,000 was better spent.
"But again, when someone else is telling your own story, it's hard to make that point," he said. "Be in front. Be the leaders in which each citizen of this community has elected each of you. It is your task.
Also at the September 13 meeting, Tom Harris, a retired banker running for a board seat, said he was quite surprised to learn through the Telegram what he believed to be the excessive cost of the rally in Asheville. . .
Harris said he remembers the public being told early on that the cost of the retreat would be budgeted at $ 18,500.
"Obviously, he went over the $ 51,500, or 270 something percent," he said. "And that's just not a good way to manage our city's tax dollars."
Harris has made it clear that he realizes state law gives the city or any public entity in North Carolina a reasonable amount of time to respond to requests for public information.
"But six months might be too long," said Harris.
Harris also asked city officials if it would be safer to plan events and ensure that a budget amount is publicly disclosed that these events are held close to that budgeted amount.
"And hopefully we can see that in the future," Harris said.
He also said he went to the September 9 meeting about the proposed community land trust and supports affordable housing.
Harris said that in the future, he would like there to be disclosure of who would receive incentives to build homes, the intended uses of the funds and the specific locations of those homes.
He said that overall, "transparency and openness leads to accountability – and accountability leads to credibility."
The council, in a 4-3 vote on February 8, chose Asheville as the location for the 2021 retreat, with the majority of the council keen to see how officials at Buncombe County Headquarters have approached affordable housing issues. Council members Lige Daughtridge, WB Bullock and Chris Miller voted no.
What followed was a local outcry via social media against the decision.
City Manager Rochelle Small-Toney then gave an interview to WRAL TV to explain in more detail why the retreat was going to be held in Asheville.
WRAL reported that Small-Toney said the budget for a retreat ranged from $ 16,000 to $ 18,000.
WRAL, citing a request for public documents, said the cost of the 2019 retreat was $ 14,212.54 and the cost of the 2018 retreat was $ 16,185.81.
The 2019 retreat was held at the Rizzo Center in Chapel Hill and the 2018 retreat was held at the Embassy Suites Wilmington Riverfront.
The Telegram reported in 2016 that that year's retreat, held at the Marriott in Greensboro, cost $ 12,824.81.
The newspaper reported that the cost of the 2016 retreat was high compared to more recent retreats.
The 2015 retreat cost $ 6,189.81. This retreat was primarily held at the UNC-Chapel Hill School of Government, where space was free, but this retreat was interrupted due to ice storms. This retreat ended at the Aloft Hotel in Chapel Hill, where participating city officials from Rocky Mount had stayed.
The 2014 retreat, held in Durham, cost $ 9,225.12.
The 2020 retreat was supposed to be held in Raleigh but was canceled due to the spread of the coronavirus.
[ad_2]