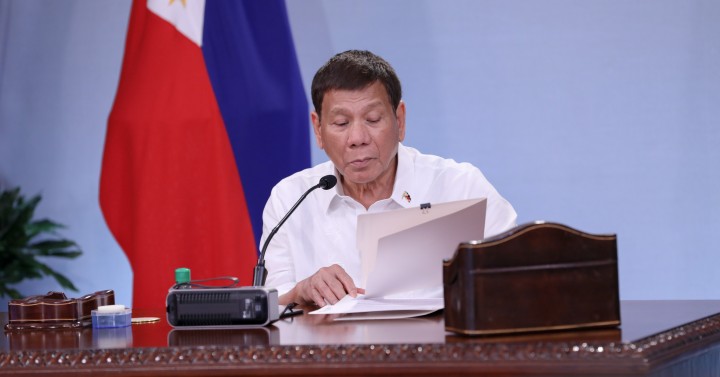 PRRD signs laws creating museums in Cavite, Kalinga, MisOr
MANILA – President Rodrigo R. Duterte signed three laws establishing three cultural centers and museums in Cavite, Kalinga and Misamis Oriental to "promote culture and the arts."
He signed Republic Act 11770, RA 11771, and RA 11772 establishing the Kalinga Cultural Center and Museum in Kalinga Province, the Cagayan de Oro City (CDO) Cultural Center and Museum in CDO, Misamis Oriental, and the Cultural Center and Biliran Museum. in Biliran province, respectively, on May 24.
Under the laws, cultural centers and museums will serve as an institutional support for the protection, preservation, presentation and promotion of the cultural, artistic, archaeological, social, historical, religious and philosophical heritage of Kalinga, Cagayan de Oro ( CDO ), and the island of Biliran, and its people given the richness of their heritages and their relevance to their contemporary and future aspirations.
The Kalinga Cultural Center and Museum will be a collaboration between their respective provincial and municipal governments, and the National Commission for Culture and the Arts (NCCA) with its relevant affiliated cultural agencies, among others.
The Provincial Government of Kalinga, the Municipal Government of CDO and the Provincial Government of Biliran shall provide the necessary land for the construction or establishment, or both, of the main venue and the offices and ancillary facilities of the three cultural centers and museums .
The amount needed to implement the laws will be charged to the current year budget of the NCCA (own).
Thereafter, the amount necessary to continue its implementation will be included in the annual general appropriations act.
The NCCA is the overarching policy-making, coordinating and granting body for the preservation, development and promotion of Filipino arts and culture.
It is also an executing agency for the policies it formulates and is responsible for administering the National Endowment Fund for Culture and the Arts exclusively for the implementation of cultural and artistic programs and projects.
OLT District Office
Meanwhile, Duterte also signed legislation establishing a Land Transportation Bureau (LTO) district office in the town of General Trias, Cavite.
Republic Act 11769, also signed May 24, directs the Secretary of Transportation to immediately include in departmental programs the operationalization of the LTO District Office in the City of General Trias.
By law, funding for the OLT district office in the General Triassic must be included in the annual general budget law.
RA 11769 is to enter into force 15 days after its publication in the Official Gazette or in a widely circulated newspaper.
The law originated in the House of Representatives and was passed by the House and Senate of the Philippines on May 25, 2021 and January 31, 2022, respectively. (NAP)