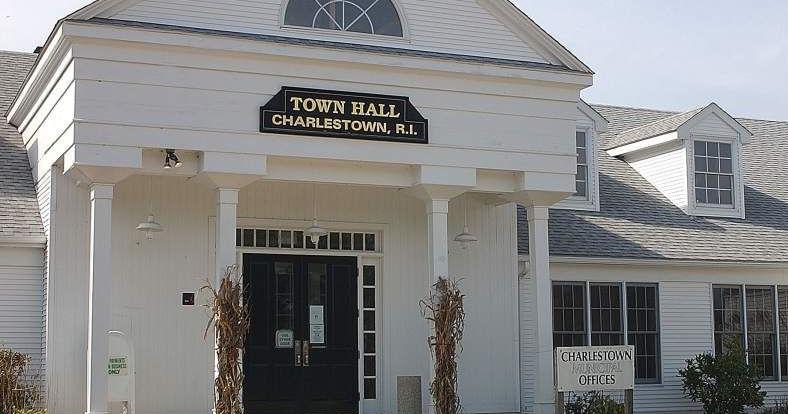 Proposed Charlestown zoning amendment met with opposition at public hearing | Daily news alerts
CHARLESTOWN — Since 1955, William Coulter and his family have remained stewards of a 150-acre parcel of land along Shumankanuc Hill Road. The largely undeveloped private property provided peace and a comforting home, he said, offering country-style living and vast open spaces and green lanes for family enjoyment.
If the city were to implement a proposed set of zoning ordinance amendments that would remove existing residential subdivision bylaws in favor of an alternative set of conservation development rules, Coulter fears it could put residents who own significant property and leave too much freedom to elected officials. responsible for dictating how owners can or cannot develop their land.
"I strongly believe this will have a significant impact on our economy. I don't like any of it and I don't see anything good coming out of it," Coulter said Monday night before a packed house at Charlestown City Hall.
"If I had a $1.5 million house on the beach, there would be no impact there, but where I live on the north side of Highway 1, it will reduce the value of our property. , not improve it," he continued. "I'm not buying it."
The contentious public hearing drew more than 100 residents as City Hall neared capacity at the start of the meeting, and led to a nearly 2.5-hour discussion about the impact of the ordinance, which has been developed over the past two years following extensive work and multiple hearings by members of the city's planning council.
The hearing continued until Thursday evening, with council members due to resume discussion at a special meeting scheduled for 7 p.m. The meeting will be open to the public and will include an ongoing comment period where residents can have their say.
Urban planner Jane Weidman said the purpose of the ordinance is not to create new restrictions for landlords, but rather seeks to simultaneously protect the rights of landowners while also focusing on the importance of protecting landowners. waterways and natural resources.
To achieve these goals simultaneously, Weidman said the community should consider changes in ways that housing estates are reviewed, particularly to change zoning regulations to provide a form of clustered housing estates called "conservation development" housing estates. .
"These are designed to protect natural resources through zoning and subdivision regulations, and using flexible land management tools," Weidman said. "We would need to change regulations to allow conservation design and development as a complement or alternative to existing clusters."
Scott Millar, Community and Technical Assistance Manager for Grow Smart Rhode Island, and Lorraine Joubert, University of Rhode Island Nonpoint Education for Municipal Officials, gave a one-hour presentation on the concept of conservation development and about how communities across the state have used the concept to improve local development and better protect resources.
Over the past 20 years, Joubert said 17 Rhode Island communities have passed regulations based on implementing the concept. The program, which was designed at the University of Maine, requires cities to write and implement a set of regulations that improve flexibility for developers to better position homes in a cluster development, which would be defined in the proposed ordinance as being divided into six or more residential plots, to maximize the benefits of open space, protect aquifers and reduce stormwater pollution.
In cities in Rhode Island where such regulations have been implemented, including South Kingstown and Exeter, Millar said communities reported many benefits as a result of the change.
Studies have found construction costs in Conservation Development Regulated Areas to be 40% lower than standard properties. Lots developed through conservation development sold for 17% more in value than a comparable home on standard lots, and over time, he said the study also showed an 11% increase. in property values ​​on these properties over a five year period compared to only a 4% increase for standard developments.
"The concept is not at all to impose new restrictions on landlords. It is to have landlords and the community work together to determine the best place to position homes on the land," a- he declared. "It's something that, when used correctly, can lead to an almost 50% increase in the amount of open space protected."
But the regulations have remained a concern for residents and officials – some who have followed the concept since it was first discussed in Charlestown in 2003.
Weidman said that, if approved as presented, the biggest difference between the current bylaw and the proposed changes would be the potential size of the lots to be developed. The concept of conservation development remains "density neutral", meaning that developers could not include more units in future underdevelopments than are already permitted under existing regulations.
In an R-40 zone, Charlestown regulations currently allow lots to be subdivided into 20,000 square foot parcels, but R-2A and R-3A zones require minimum lot sizes of 40,000. The new regulations would allow all areas maintain the minimum of 20,000 square feet.
Additionally, the new bylaw would reduce the minimum required frontage, shortening the 100-foot requirement in R-40 zones and the 125-foot requirement in R-2A and R-3A zones to just 50 feet, officials said. planning being able to allow 20 foot frontage in appropriate circumstances.
Despite being surrounded by open space, however, residents including Coulter, Timothy Stasiunas, Linda Hines and Stephen Stokes, a zoning board member who spoke in his capacity as a resident before the board, said the Proposed changes allow developers to easily create compact spaces. residential properties that would take away from the characteristic rural and country atmosphere of the community.
All four also expressed concern that the changes would leave too much room for elected officials sitting on the Planning Council. If given the opportunity, they, along with Council Chair Deborah Carney, expressed concerns that it could potentially leave the city open to legal action, or worse, leave residents confused and without any clear recourse. to appeal if a requested project is refused.
"This as written is very vague. It leaves a lot of gray areas and remains opaque, leaving projects at the mercy of the planning board and elected officials," Stasiunas said. "(The Planning Commission) lacks credibility in its decisions, and it is a heavy burden on residents to have to rely on an elected official to simply treat them honestly and fairly."
jvallee@thewesterlysun.com