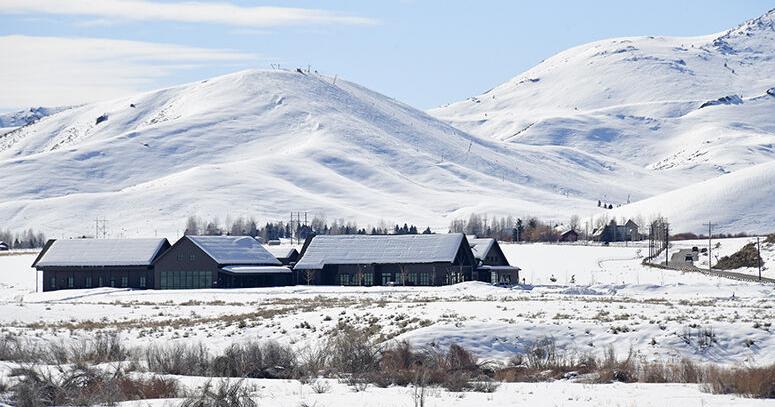 'Preserve Croy Canyon' campaign passes mid-point | News
The Wood River Land Trust has raised more than $ 200,000 in the past four months to permanently protect 22 acres of city-owned land in Croy Canyon, according to annual fund manager Liz Pedersen.
That's more than half of the Land Trust's fundraising goal of $ 360,000, the cost of purchasing a conservation easement from the Town of Hailey.
Once this is achieved, the Land Trust plans to build an accessible and wildlife-friendly trail network across the property, which would remain the property of the city. The trails would connect Mountain Humane to Lions Park, extending the Hailey Greenway from Colorado Gulch and Draper Preserve.
In an email on Wednesday, Executive Director Scott Boettger said he hoped construction of the trail would begin this summer, provided the Land Trust meets its fundraising goal and Hailey City Council approves a buy and sell agreement with the organization.
"We are indeed on the descent of our goal of $ 360,000," he wrote.
The "Preserve Croy Campaign" officially began on August 25 after city council rejected a $ 711,000 grant offer from the Idaho Department of Parks and Recreation that would have funded a campground on the 22-acre site. .
The Croy Campground proposal had proved controversial since it was presented to city leaders in January, mainly due to homeowners' concerns about increased traffic, the danger of wildfires and disruption of the road. wildlife.
Development director Courtney Jelaco said donations to fund the purchase of the conservation easement have poured in from valley residents, about two-thirds from Hailey and one-fifth from the North Valley.
"We are so excited for the support in this community and beyond," she said.
"This special piece of land is important for migratory wildlife, for the restoration of the Simons / Bauer wetland and the Big Wood River," Boettger told the Express. "The Hailey Greenway is truly the jewel of our valley… and I'm so proud that our community stood up and said, 'Let's protect this resource'. "
Land Trust tests dam drainage technique
The Land Trust completed a pond leveling project at Rinker Rock Creek Ranch earlier this month to address issues of future flooding, according to Lands program director Keri York.
The very active beavers on the reserve have increased the risk of flooding on the roads, York said. The project consisted of installing pipes in the beaver dams to allow water to flow while giving the beavers the impression that their dams are holding on.
"Beavers are important to the hydrologic function and ecosystems of streams, but sometimes they build dams in places that inundate roads and other unwanted areas," she said. "As a mitigation strategy, we have put in place" leveling "devices that allow [beaver dams] to remain intact … We hope that this strategy can be used in other places instead of alternative control methods. "??