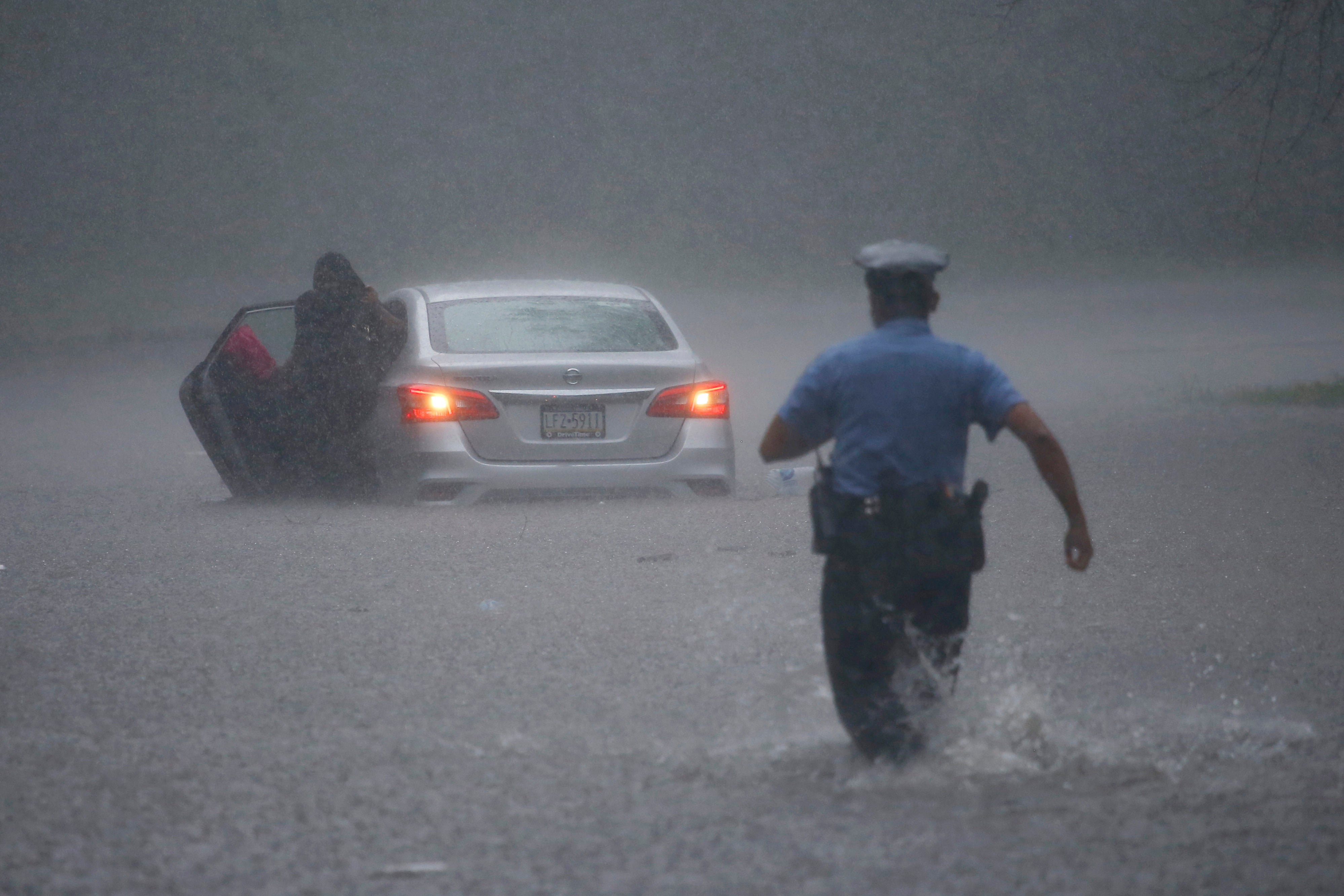 New plan sees Eastwick residents move to higher ground
[ad_1]
The newly proposed land swap, however, would allow residents to stay. Homeowners would transfer property rights to the city in exchange for new homes built on vacant city-owned land that sits in a floodplain that is 500 years old and less prone to frequent flooding. The surrendered land – which would include unused wetlands adjacent to the John Heinz National Wildlife Refuge as well as city-owned land on higher ground, in total about 128 acres – would become a community land trust. The low-lying wetland portions would be sold to a conservation foundation.
The idea is that the conservation foundation then donates the land to the Heinz Hut for management. The proceeds from the sale of the wetland portion would be used to build new homes and provide tax credits to those who invested in the conservation foundation.
"We can dictate our own terms because now the land belongs to the community," Moseley said.
Things in Eastwick are further complicated by a Superfund site, the Clearview Landfill. The Environmental Protection Agency says it is one of the most contaminated areas in the country, and is now in the midst of a massive $ 76 million restoration to clean up and remediate toxic soils.
Hundreds of Eastwick residents are still battling the fallout from Tropical Storm Isaias, which devastated the neighborhood in August 2020, Moseley said. Sixty families were either without flood insurance or underinsured, she said, leading to no heating or hot water for some last winter. The area did not receive sufficient recovery assistance after it was not declared a disaster area. Instead, residents relied on volunteers and fundraisers.
Moseley compared this answer with the flood relief handed over to residents of Bucks County after the remnants of Hurricane Ida devastated the area in September.
"It's like no one is helping us, and then we read in the newspaper that other communities have received help," she said. "And these are not communities of color. We are a community of color and no one is doing anything.
Politicians who represent Eastwick, such as city council member Kenyatta Johnson and U.S. Representative Mary Gay Scanlon, agree with the idea, Moseley said, but she has yet to meet with city officials.
"We are all, including the municipal government down to the residents, we are all living with mistakes of the past," she said, "but we can do it right."
[ad_2]