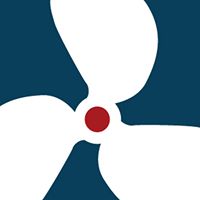 Mitchell Center to Host Discussion on Repatriation and the Land Back Movement
ORONO – Senator George J. Mitchell Center for Sustainability Solutions at the University of Maine will host a panel discussion on repatriation and Indigenous land concepts in the Land Back movement on Monday, November 8 from 3 p.m. to 4 p.m.
Panelists, who will include Darren Ranco, Mali Obomsawin and Sherri Mitchell, will discuss the roles that repatriation, indigenous women and traditional indigenous land concepts have in the Land Back movement. Panelists will discuss the return of land to indigenous peoples across Wabanaki lands and around the world, and how the concept of repatriation defines traditional indigenous land relations and motivates the return of indigenous-led land and land trusts.
Obomsawin of the Abenaki Nation of Odanak is the founder and executive director of Bomazeen Land Trust, a Wabanaki intertribal initiative dedicated to social and environmental justice in Wabanaki lands and to the protection and honor of culturally important spaces through the repatriation of ancestral lands. Mitchell is a lawyer, teacher and activist who grew up on the Penobscot Indian Reservation. She is the founding director of the Land Peace Foundation, an organization dedicated to protecting Indigenous land and water rights and preserving the Indigenous way of life. Ranco is Associate Professor of Anthropology and Chair of Native American Programs at UMaine.
All of the Mitchell Center Sustainability Talks series lectures are free and will be offered both remotely via Zoom and in person at 107 Norman Smith Hall on the UMaine campus in Orono. Registration is required to attend remotely via Zoom; to register and receive login information, visit the event webpage.
Please note that face covers are required for all persons – students, staff, faculty, visitors and others – when inside a University of Maine system facility. For the latest health and safety guidelines, please see umaine.edu/return.
Updates for this event will be posted on the event webpage. To request reasonable accommodation, contact Ruth Hallsworth, 207.581.3196; hallsworth@maine.edu.
Senator George J. Mitchell Center for Sustainability Solutions:
The Mitchell Center for Sustainability Solutions at the University of Maine aspires to be a leader and valued partner in understanding and solving problems associated with the growing challenge of improving human well-being while protecting the environment. We collaborate with various stakeholders and bring together faculty and students from many different fields. By connecting knowledge with action, we seek to create a brighter environmental, social and economic future in Maine and beyond.
About the University of Maine:
The University of Maine, founded at Orono in 1865, is the state university for land, maritime, and space concessions, with a regional campus at the University of Maine at Machias. UMaine is located on Marsh Island in the homeland of the Penobscot Nation. UMaine Machias is located in the homeland of the Passamaquoddy Nation. As Maine's flagship public university, UMaine has a statewide mission of teaching, research and economic development, and community service. UMaine is the state's only public research university and one of the most comprehensive higher education institutions in the Northeast. It attracts students from all 50 states and 81 countries. UMaine currently hosts 11,989 undergraduate and graduate students, and UMaine Machias has 747 undergraduate students. Our students have the opportunity to participate in groundbreaking research with world-class academics. UMaine offers more than 100 degree programs through which students can earn master's, doctoral, or master's degrees in professional science, as well as graduate certificates. UMaine Machias offers 18 degree programs. The university promotes environmental stewardship, with substantial campus-wide efforts to conserve energy, recycle, and meet green building standards in new construction. For more information on UMaine and UMaine Machias, visit umaine.edu and machias.edu.____________________________