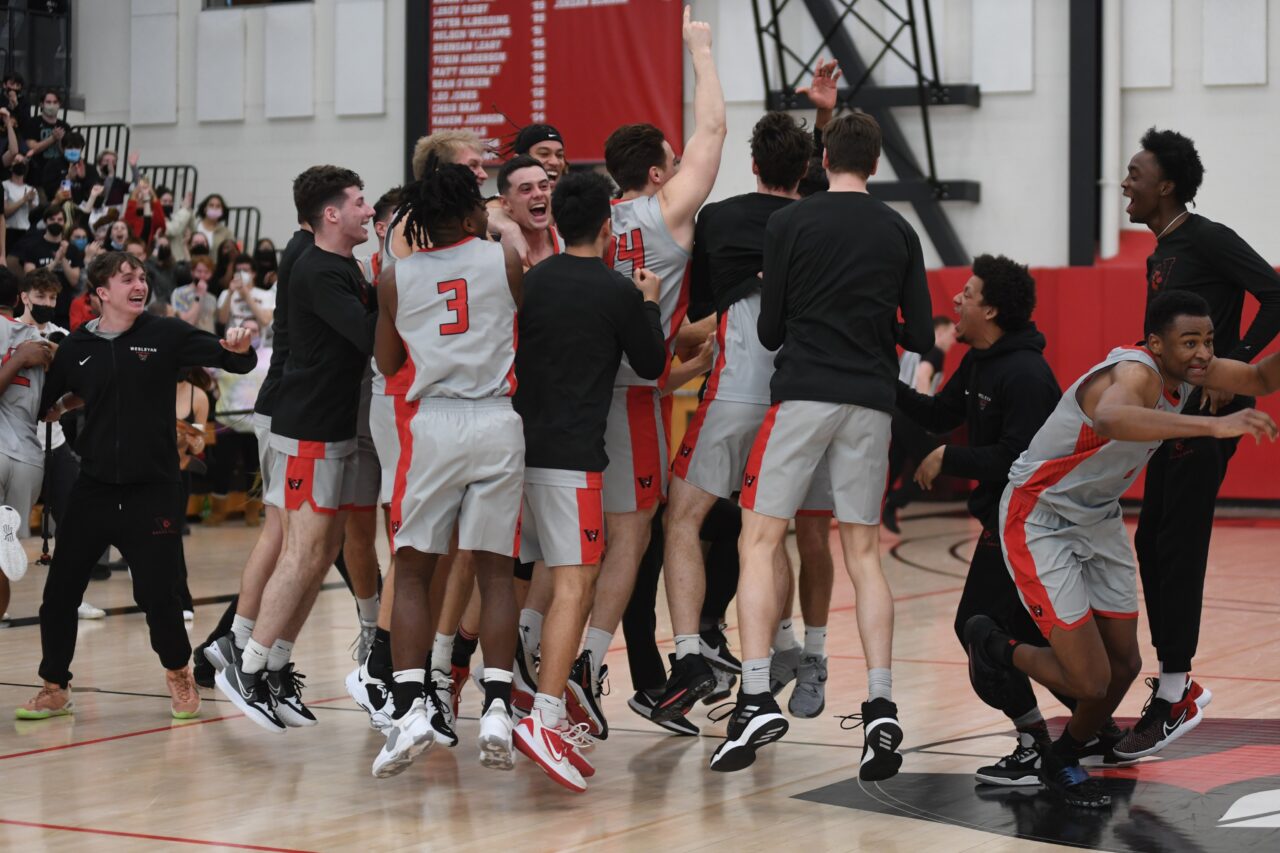 Men's basketball wins NESCAC championship in overtime
Men's basketball defeated Williams 78-75, in overtime, to win its second NESCAC championship in program history.
In a match that had all the makings of an instant classic, the over a thousand entrants were given a game for the ages as these two legendary rivals fought for 45 minutes in a home and away contest that included 20 pellets. substitutions and 16 draws, all of which culminated on center court with the Wesleyan men's basketball team celebrating as NESCAC champions.
The top-seeded Cardinals (24-3), playing in front of the packed Silloway Gymnasium for the second straight day, took on the Williams College Ephs (16-4) in a game that had it all. Neither team led by more than seven points throughout. Even after Wesleyan went up 78-72 with seven seconds left in overtime, Williams conceded a three with three seconds left and after two missed free throws from Cardinal, had a half-court heave just yards from the buzzer, which sent the Wesleyan players and faithful into total hysteria celebrating a decisive 78-75 victory on February 27.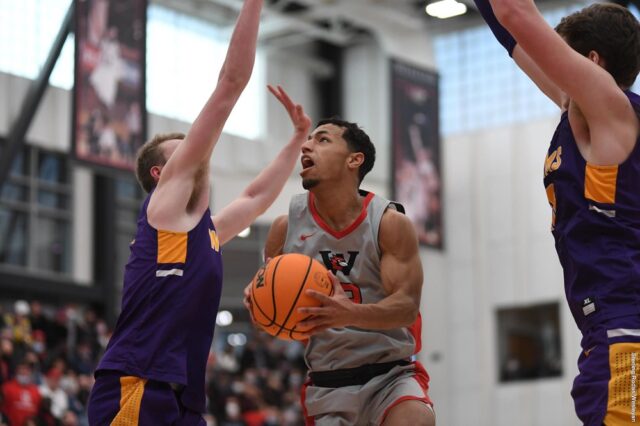 This is the second NESCAC championship in program history and the team's first since 2015. Making their third appearance in the NESCAC title game, all in the last seven years, a terrific regular season has paid off significant dividends as the top-ranked Cardinals played the championship. weekend on their floor. And just a day after a thrilling 70-67 semi-final win over Trinity, a second straight three-point playoff victory for Wesleyan sealed a formidable playoff run, which will now head into the NCAA Tournament.
Earning NESCAC's automatic bid for the NCAA Tournament as the league winner, Wesleyan is now preparing for the program's fourth trip to the national tournament where the Cardinals last played in 2018.
The third meeting between the Cardinals and Ephs had the billing done perfectly for a NESCAC title match as both teams played at full strength for the first time this season, with the previous two meetings in 2021-22 with injuries and COVID inactive throughout each alignment.
As fans flocked to Silloway until the opening tip, they saw the Cardinals score on their first two trips to the floor. Jordan James '22 hit a hook in the lane on the game's first possession as Preston Maccoux '23 hit a float from the baseline to put the Cardinals up 4-2 early.
Williams responded right away, silencing the home crowd with a 9-2 run as Jovan Jones scored five straight points before Cole Prowitt-Smith hit a hard jumper in the paint on a Cardinal defender and Brandon Roughley fought his way for two runs deep in the lane to make 11-6 Ephs just 5:11 into play.
A three-pointer from Maccoux was the start of a series of point-producing possessions for the Cardinals as Gabe Ravetz '23 followed with a driving float and James connected once more on a close-firing hook. Anthony Walker '22 then came off the bench and tore through the Williams defense for seven straight Cds, the last of which came on a pull-up that made Cds 20-17 midway through the first half.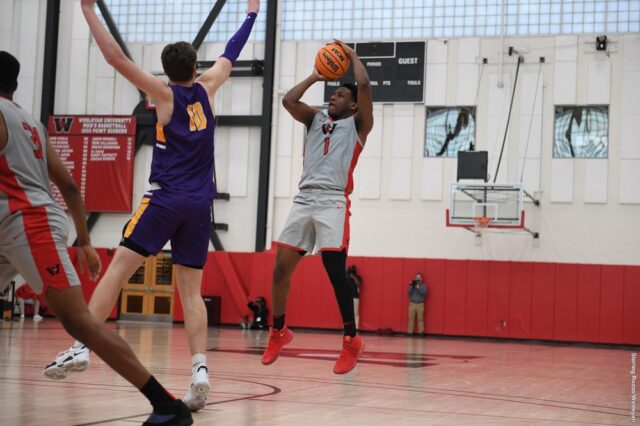 However, the game continued to swing back and forth as Williams followed with a 7-0 run to take a 24-20 lead with eight minutes remaining in the stanza. The Cardinals' even score kept the score close as this time it was Shackylle Dezonie '23 who got involved, converting a three-point play on a hoop drive followed by a midrange score that cut the gap to one. Then a few minutes later, it was Maccoux who threw a pass to James who got up and dived to give Wesleyan a 27-26 advantage.
Williams' two main low post threats got to work in the final minute and more as Brandon Roughley fought his way to two runs followed by Nate Karren who gave the Ephs a 31-29 lead at half-time.
It was a quick start to the second half for Wesleyan as Maccoux grabbed an offensive rebound, came back up for two runs and was fouled to convert a three-run play. Dezonie then connected to a stream of Nicky Johnson '25 and suddenly it was 34-31 Cardinals less than a minute into the half.
The lead changed hands several times before Wesleyan clinched an 8-0 run where Johnson hit from three, Walker converted one-and-one and Maccoux led the way for two and suddenly the Cardinals were on the rise 46-39, holding the biggest lead in the game for either side at seven points.
That seven-point cushion was short-lived as Brandon Arnold stole an errant pass and dribbled all the way uncontested for a layup that ignited the Williams bench and helped turn the tide for a 9-0 run Eps.
Facing the hard-charging Ephs, the Cardinals went to Walker as the senior career-plus 1,000-point scorer hit a key basket in the paint to thwart Williams' run. James then launched a thunderous driveway on an inbounds as Maccoux threw a pass for James who timed his jump perfectly, ending the game with a dunk that was met with a deafening roar from the home fans.
See additional photos from the game below and in this article from Wesleyan Athletics. (Photos by Sterling Rodas '23)