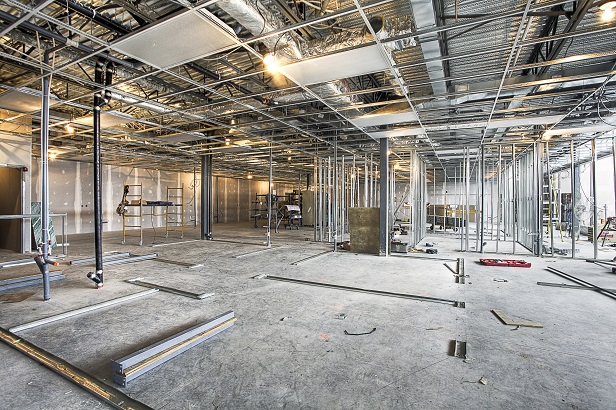 How developers are creating new industrial supply without land to build on
Before the pandemic, Southern California was home to the nation's top industrial market with vacancy rates at record highs and a huge construction pipeline trying to keep up with demand. Then, as shelter-in-place orders surged, online shopping skyrocketed, record numbers of containers passed through the Port of San Pedro complex, and industrial demand hit a new high.
The event has worsened the imbalance between supply and demand in Southern California, and now developers are looking for every way to bring new supply to market. A new JLL report titled Find any opportunity to build highlights the trend towards industrial reconversion projects as a means of providing a new offer on the market despite the limited availability of land. This year, 12 industrial conversion projects have started or been announced, and office buildings in industrial areas are the main candidates for such projects, according to the report. Orange County is home to the most industrial conversion projects with nine of 12 projects underway. The 12 projects will deliver 160,000 square feet of industrial space to the market, helping to reduce the record vacancy rate of 1.3%, while adding only a small fraction of the space to the total supply.
JLL suspects that this is only the beginning of industrial reconversion operations, especially as the vacancy rate continues to compress towards 1%. However, while this is a popular concept for increasing supply, the report also notes that there are a limited number of existing properties with permitted zoning for industrial conversion.
Meeting demand has been a challenge for industrial developers. Despite record levels of new construction activity across the country, industrial users are still struggling to find space. At Prologis third quarter results last year, CEO Hamid Moghadam was candid in his assessment of the balance between supply and demand in the industrial sector: "With vacancy rates at unprecedented levels, space in our markets is actually exhausted." Prologis reports that housing starts hit a record high of 120 million square feet, with speculative construction accounting for about 88% of all housing starts in the quarter. But pre-letting has also reached its own record high of 70%. This, coupled with construction delays, which are staggering deliveries, means the risk of oversupply is low.