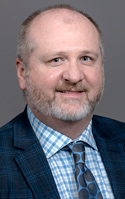 Hamilton County Parks gets 129 acres on White River – Hamilton County Reporter
New land is essential for the further development of the county park
A number of factors, organizations and individuals were involved in the significant transfer of land in Hamilton County from Central Indiana Land Trust, Inc. (CILTI) to Hamilton County Parks and Recreation (HCPR).
The transfer will allow the County Parks Department to gain 129 acres of undeveloped land, called Burr Oak Bend, which includes parcels of land adjacent to and near an existing canoe landing that the Parks Department currently owns and maintains. .
The amount of land transferred will enable HCPR to provide increased public access and expanded passive recreation opportunities in and around Riverwood Canoe Landing, located on the banks of the White River at 20814 Riverwood Ave., Noblesville. In addition, the overlapping stewardship objectives of CILTI and HCPR will ensure the continued preservation and protection of the lands in perpetuity.
The complex transaction was initiated 17 years ago when CILTI first provided the land on which the park service created Riverwood Canoe Landing – a public access point to White River. A measured access was then achieved by the installation of a path crossing the wooded bank to the river and served by a small parking lot next to Riverwood Avenue. The initial funding used by CILTI to purchase the land came from a White River fish kill settlement in 1999.
At a later date, Steve Schwartz, now chairman of Hamilton County Council, who also serves as the council's park liaison with his wife Lori, deeded one of six parcels of land which now comprise what is known as the Burr Oak Bend name to CILTI. , to ensure its proper maintenance for the benefit of the Hamilton County community. This parcel of land was included in the recent transfer.
Another environmentally conscious organization involved in the transfer, Friends of Hamilton County Parks, Inc., also recognized the benefits of increased community access to the land. Friends board members, hearing that use of the landing stage had greatly exceeded capacity during the pandemic, decided to provide some of the funding needed to transfer the land.
"This land transfer is all the more significant, knowing that the Indiana Department of Natural Resources classifies Hamilton County as a CRITICAL county – a designation that identifies the county as significantly lacking in parks, based on the ratio of available park space and population. it should last," said Chris Stice, director of parks and recreation for Hamilton County. "We are truly grateful to Cliff Chapman, Executive Director of CILTI, and Stephanie Paine Crossin, the organization's Land Safeguarding Officer, for their role in bringing about this land transfer, as well as 'to our elected visionaries and to all those groups and individuals who supported this important transaction.
HCPR's goal of providing passive recreation for residents of Hamilton County, at the heart of its mission, will be achieved through the installation of strategically placed multi-use trails on the newly acquired land, served by a minimum of access points that can accommodate a limited number of users. ' Vehicles.
No timeline has been set for trail development at this time. Stice anticipates that when completed, the trails will be used and enjoyed for wildlife viewing, photography, nature education programs, running, walking, and a host of other quiet recreational activities, to coming years.
To learn more about CILTI's core mission and how you can support the nonprofit's efforts, visit ConserveIndiana.org. For more information about Friends of Hamilton County Parks, Inc., visit FriendsofHamiltonCountyParks.org. To learn more about Hamilton County Parks, visit MyHamiltonCountyParks.comor on the department Facebook pageor by calling (317) 770-4400.