Grab seeks a P20 hike in base fare
MANILA, Philippines – Grab Philippines is requesting a P20 hike in the base fare to provide its partner drivers with much-needed relief from the series of fuel price increases that have reduced their income and to encourage more commuters to use its platform amid higher demand for ride-sharing services as the economy reopens.
Ronald Roda, Grab's senior director of strategy and operations, said they were scheduled to attend a hearing with the Land Transportation and Franchising Regulatory Board (LTFRB) on June 29 on their petition.
"We had to do it (proposal to increase the base fare) not for us but because our drivers are asking for it. We did it for our riders," he told reporters on the sidelines of Grab's 10th anniversary celebration last week in Pasay.
Roda estimated that around 10-20% of their drivers' income has been reduced as they have to pay more for gasoline.
A P20 fare hike could mean an extra P200 in drivers' pockets every day, given they now only serve an average of 10 journeys a day, he noted. At the height of the stricter closures, a driver could accommodate more – up to 14 – because there was no heavy traffic, he said.
"That's what we're asking now. It's not a full price increase, but something that's faster just to be able to help the community," he explained, noting that further study and dialogue was needed to implement a overall change in the fee schedule.
Financial challenges
Based on their application, a passenger pays a base fare of P40 to P50 for GrabCar services and an additional P15 to P18 per kilometer. Minimum fares are P80 to P120 per journey. GrabTaxi, on the other hand, has a flag drop rate of P40 with an additional P13.50 per kilometer.
Raising the base fare could also attract more drivers to the platform, he said, explaining that about two-thirds of his 65,000 drivers have quit in recent years. Financial challenges brought on by the pandemic have led to "a lot" of cars being repossessed, he said.
The LTFRB recently opened 8,000 slots to replenish the supply of drivers, but Roda said these were "currently being filled very, very slowly" as high petrol prices make it difficult for Grab to "attract". potential driver partners.
"They're afraid that gas prices will go up, they won't make any money. So buying a car is a big decision for a lot of people," he explained.
The lack of Grab drivers on the road has been felt as consumers find it harder to book a ride.
RELATED STORIES
Complimentary Grab Shuttle Service from NAIA T2, T3 to NCR destinations June 15-30
PCC tells Grab: You still owe your passengers 19.3 million pesos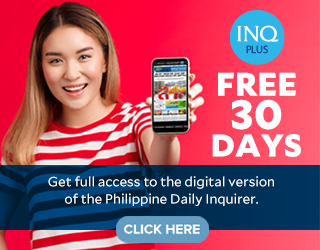 Read more
Don't miss the latest news and information.
Subscribe to INQUIRER PLUS to access The Philippine Daily Inquirer and over 70 titles, share up to 5 gadgets, listen to the news, download as early as 4am and share articles on social media. Call 896 6000.
For comments, complaints or inquiries, contact us.