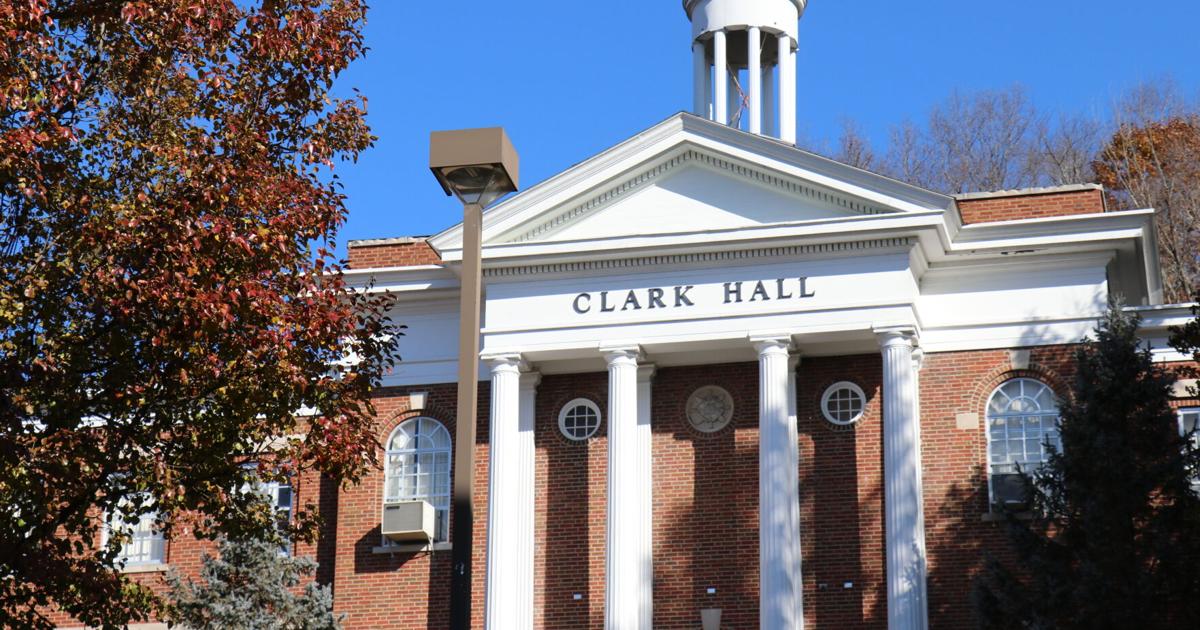 Glenville State University: The small-town institution with big vision and growing support |
GLENVILLE, W.Va. (WV News) – Rooted in its historic past but looking to an exciting future, the new Glenville State University continues to embark on a period of rapid growth and program expansion.
Since President Dr. Mark Manchin arrived on campus in July 2020, the school's Board of Governors and Manchin administration have worked in tandem to implement master's-level programs, expand majors, and the undergraduate program and achieve university status, with the majority of these achievements taking place as the school celebrates its 150th anniversary.
"We have a lot of exciting things going on," Board of Governors Chairman Mike Rust said. "The way Mark and his team approach things, working with our committed Board of Directors, there's no doubt that our shared vision is surely becoming a shared reality. I just can't say enough good things about Glenville State University."
As the school commemorates its 150th anniversary, it is also celebrating its first weeks of university status, a name change earned when Manchin focused on adding masters-level courses while retaining and recruiting top faculty. level.
"We are very proud to be able to achieve university status with the addition of a master's degree in curriculum and teaching, as well as a master's degree in the arts of teaching," Manchin told WV News. "It was fitting that Glenville State University, which was founded as a 'normal school,' an institution to teach teachers, first offered a master's degree in the fields of education."
But Manchin, the administration, and the board aren't stopping there, as Manchin said the goal is to add at least four more majors, along with additional fields of study.
"Now that the door is open, I plan to add a master's degree in educational administration, social work and counselling, business administration and criminal justice in the next year or two," Manchin said.
Manchin has always been a "fixer", someone who identifies problems and then works to find solutions. Not only is he adept at imagining the process, he knows how to get the job done, whether with his own talents or working in concert with others.
He spearheaded a vision for Glenville State University to address two major issues in central West Virginia and across the state: teacher and nursing shortages.
"Glenville State has always been a major contributor to teacher preparation," Manchin said. "But we found that there was a severe shortage of teachers, administrators … so we really wanted to go back to our roots and help the state solve this problem."
Of course, the shortage of nurses is well documented, not just in West Virginia, but across the country.
From day one of interviews for president of Glenville State, Manchin knew he had to work on adding a nursing program.
Part of that push into nursing — along with other healthcare-related majors — stemmed from the board of governors, led by Mike Rust, and his wife Nancy, college sweethearts who met in Glenville.
Rust was a longtime health care administrator before retiring as president of the Kentucky Hospital Association. His wife is a registered nurse and both have secured scholarships and start-up funds for the nursing program.
"Nancy donated $100,000 to start the program and we both know how important the nursing program is. This will really benefit the students of Central WV, as well as area health care. This will allow more students to stay in West Virginia and thrive.
To move the program forward faster, Manchin made the strategic decision to find a highly qualified partner, turning to Marshall University and its respected nursing program.
Working in tandem, the two schools will be able to offer a first-year pre-nursing program first, followed by a full degree program in nursing.
"Students will be able to earn their four-year nursing degrees at the Glenville State University campus," Manchin said. "We are thrilled to have this great partnership and thank (retired) President Jerry Gilbert, and of course incoming President Brad Smith, for their commitment to this effort."
Manchin is excited about the response to the newly certified program, with over 80 applicants already.
"We worked very closely with Marshall, and everything is in order and on schedule," Manchin said.
Although education and nursing are Manchin's initial focus, he also plans to expand the school's offerings into other areas of health care, such as athletic training.
"In addition to nursing, we want to add a College of Health Sciences," Manchin said. "To be able to offer more training in health, administration and sports training.
"We want to expand some of the Waco Center square footage and establish a strong program with nursing."
The school is also adding to its criminal justice curriculum, benefiting from the addition of a cybersecurity training simulator thanks in part to a major grant from the Appalachian Regional Commission.
Glenville State University has received $1.42 million from ARC to develop a cybersecurity and security workforce development initiative serving coal-affected communities in Barbour, Braxton, Calhoun, Clay, Doddridge, Harrison, Gilmer, Lewis, Nicholas, Ritchie, Roane, Tyler, Upshur, Webster and Wirt Counties.
Manchin said the school is "very excited to be part of this investment in workforce development designed to impact our local communities."
"Cybersecurity careers are growing and will continue to grow in our ever-expanding digital world. We are grateful to the Appalachian Regional Commission and the Benedum Foundation for this support, and I look forward to seeing the successes of this initiative.
While Manchin and his team have improved the academic side of the institution, they have not forgotten that the on-campus experience for students is essential for well-rounded development.
"We have major renovation and landscaping projects underway," Rust said. "We're trying to do a lot of things to make the place better, a lot of great things to make the campus even better."
Manchin mentioned major upgrades to campus technology as well as Clark Hall.
"It's a beautiful campus, but we want to keep making improvements, to make it even more attractive," Manchin said.
The school, together with its food contractor, has taken steps to renovate the cafeteria and student center.
"We're going to dedicate our new Starbucks, and we've entered into a contract to renovate our cafeteria," Manchin said, noting the costs will be between $1.5 million and $2 million.
Rust says he's thrilled to see the school's success, crediting the decision to bring Manchin on board to lead the way as well as his fellow board members, alumni and campus community as catalysts. of Glenville State's rebirth as a thriving university.
"When I'm on campus, there's just an excitement, a sense of optimism," Rust said.
Manchin says the faculty, students, board and community have worked well to bring Glenville to its current level of success while having a vision for an even better future.
There's no doubt the school is enjoying growing support as Glenville State broke previous fundraising records with its Founders Day of Giving in February, raising more than $1.1 million.
While the amount is impressive, so is the fact that more than 500 people gave at the event, with donations supporting nearly 50 projects on campus, including departmental and athletic projects, scholarships of studies, alumni and student projects, the Pioneer Fund and the President's Circle. . Funds raised will go towards specific projects and needs, including maintaining supplies to the campus pantry, new drum equipment, a series of visiting lecturers within the Department of Social Sciences, Praxis grants for the Department of Education, sports team travel and equipment support, overseas study tour funding for Department of Land Resources students, and more.
"I am absolutely blown away by the generosity our donors and friends have shown for this year's Founders Giving Day," said David Hutchison, Vice President for University Advancement and Government Affairs.
"It shows exactly what makes Glenville State so special. Our alumni and friends, faculty, staff and students all came together to celebrate our great college while setting this new record for Giving Day. We are so grateful to everyone who helped make this day possible, and we truly appreciate every gift," Hutchison said.
Rust, Manchin, and Hutchison recognized the long-standing role the Morris family played in sustaining the life and prosperity of the state of Glenville.
Ike and Sue Morris and the Morris Foundation have funded the school's many programs and athletics over the years and have stepped up a $500,000 matching grant to the school's general scholarship fund.
"The Morris Foundation has been through a good time, but having community members step up…it has far exceeded my expectations," Rust said.
Manchin said this effort will strengthen Glenville State's ability to reach more students and expand the institution's impact.
"Events like Giving Day allow us to expand our efforts to attract outstanding students," Manchin said. "We have been able to expand our scholarship opportunities by more than $1 million, and our goal is to continue to grow this, so that we can help more students find the right school – Glenville State University – to help them. on their way to success.