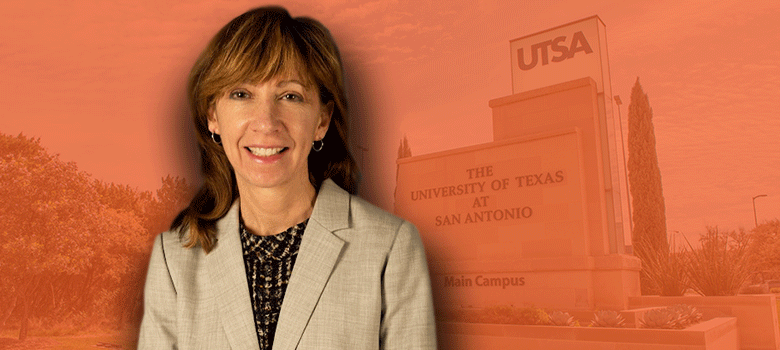 Francine Romero from UTSA to take the seat of the board of directors of CPS Energy | UTSA today | UTSA
Most recently, she chaired the San Antonio Conservation Advisory Council and was instrumental in working with Mayor Ron Nirenberg in 2020 to identify an alternative funding mechanism for the Edwards Aquifer Protection Program.
"Dr. Romero is deeply committed to doing what's right for San Antonio and San Antonians," UTSA President said Taylor Eighty. "She is a researcher with extensive experience in public administration and public policy, and she understands the complex issues facing our growing city. Drawing on her knowledge and decades of public service, she is uniquely positioned to advocate on behalf of San Antonians for sustainable and smart solutions that secure the future of our city.
"Dr. Romero has an admirable track record of skillful public service. She is committed to upholding public trust and exercising responsible financial stewardship to protect taxpayers," said the mayor. Ron Nirenberg. "Dr. Romero is well prepared for a role on the Board of Directors of CPS Energy. She understands the importance of electricity issues and what they mean to the most vulnerable members of our city as well as to our community. economy.
In 1998, Romero joined the faculty at UTSA, where she trained and mentored undergraduate and graduate students seeking to make an impact in public service. His teaching interests include administrative law and land use planning law, while his research has focused on the determinants of institutional public policies, local land use planning policies, 20e the federal and state civil rights policies of the century and the policies of the progressive era.
Recently, Romero published a peer-reviewed article examining how the San Antonio Tree Preservation Ordinance compares to tree ordinances in Charlotte, NC and another article examining anti-zoning restrictions and dynamics. politics and politics of municipal annexation in various cities of Texas.
Keeping an eye on federal politics, she also examined the turnout in the US presidential elections from 1952 to 2020, the neglected civil rights statutes of the northern states that predated the Federal Civil Rights Act of 1964, and the determinants of roll-call votes of US senators on the first national laws on immigration restrictions.
Romero has received numerous awards and honors for the impact of his public service. In 2019, she was inducted into the San Antonio Women's Hall of Fame and two years earlier was nominated for the Water of Life Award from the San Antonio Clean Technology Forum. In 2013 and 2016, respectively, she won the UTSA President's Excellence Award for Excellence in Community Service and was a recipient of the Green Spaces Alliance Land We Love Gala. She is also the recipient of the Patriotic Employer Award from the Office of the US Secretary of Defense.
"Civic engagement is the most powerful force in our democracy. It empowers people to stand up for the things that are most important to them and provides a forum for communities to come up with solutions that will secure their future, "said Romero. "I am committed to highlighting the experiences and priorities of the various constituents I will represent as CPS Energy navigates its future. "
Romero received his bachelor's degree in political science from California State University at San Bernardino and his masters and doctorate in political science from the University of California at Riverside.
She will represent Quadrant 1 of CPS Energy's service area, starting in February 2022, replacing outgoing director Ed Kelley, a retired executive from USAA Real Estate Co., who is currently completing his second term. five years as a director of CPS.
UTSA is a research university at the service of cities which is committed to meeting the major challenges of society. His academic and research specialties include health, cybersecurity, fundamentals futures, and socio-economic transformation.