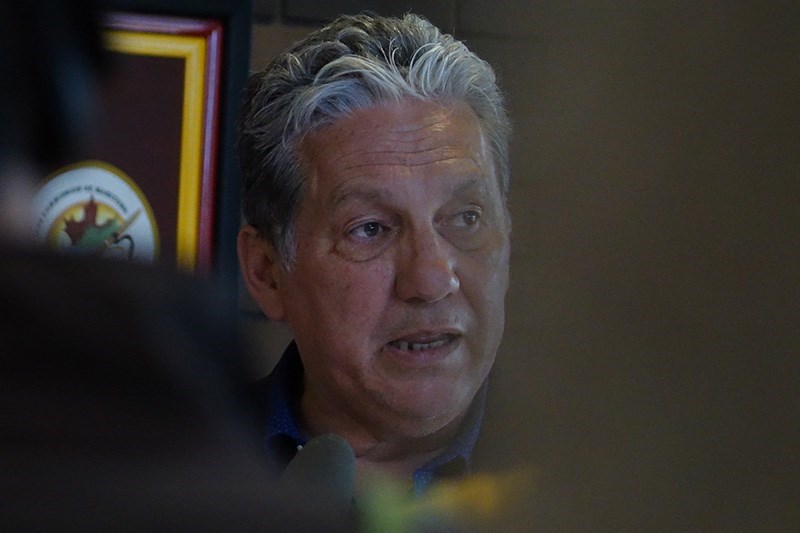 Federal and provincial governments spend $147 million on Hudson's Bay Railway
Investments over two years will support the operation and maintenance of the rial line between The Pas and Churchill as well as fund upgrades.
The governments of Manitoba and Canada are investing nearly $150 million in the Hudson's Bay Railway in northern Manitoba over the next two years.
The funding, which includes up to $73.8 million from the provincial government and more than $60 million from the federal government, will be used to support the operation and maintenance of the rail line that connects The Pas to Churchill, as well as as improvements to the railroad, which is the only year-round ground transportation link to several communities that lie along it, including Churchill on the shore of Hudson's Bay.
"The Hudson's Bay Railway is an engine of economic development, job growth and tourism," Premier Heather Stefanson said at the August 3 announcement of the commitment. spouse at The Forks in Winnipeg. "Developing the northern economy is essential to the success of our province. I am convinced that there will be economic benefits and international business opportunities.
Many speakers at the press conference noted that the Russian invasion of Ukraine has impacted the world's ability to rely on exports from these countries and that it is beneficial for Canada to have multiple routes to ship grain and other products around the world.
"Today's announcement is a very important capital investment in strategic infrastructure that is really important to Manitoba," said Deputy Premier Cliff Cullen, adding that upgrades that allow trains to run faster will increase the volume of goods shipped over the rail line and create new opportunities for the Port of Churchill as well.
Both the port and the railroad are owned by the Arctic Gateway Group, a partnership of 41 First Nations communities and Bayline.
Describing the HBR as the backbone of northern Manitoba, federal Northern Affairs Minister Dan Vandal said it is a unique national asset.
"We need to maintain these assets and we need to address any shortcomings," Vandal said.
Mike Spence, mayor of Churchill and co-chairman of the Arctic Gateway Group, said government funding will increase the value of the transport link to the North.
"This is precisely what is needed to unlock true economic potential and attract new private sector investment to bring prosperity and opportunity to the Port of Churchill.
Fox Lake Cree Nation Chief Morris Beardy, who sits on the board of directors of the Arctic Gateway Group, said members of his community, who depend on the HBR, are among those carrying out vital work on the railway, such as the replacement of 10,000 railway sleepers. .
"This is great news for our North," he said.