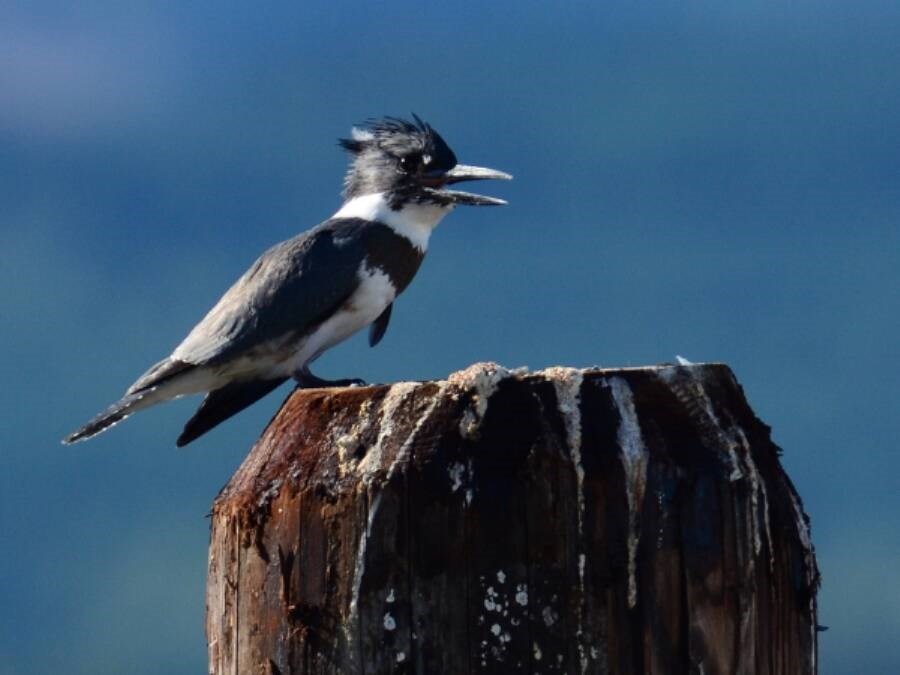 Donations are sought to protect the North Pender Island Forest
The Raincoast Conservation Foundation and the Pender Islands Conservancy Association have less than a week to raise over $100,000 to meet their original fundraising goal to protect 45 acres known as KELÁ_EKE Kingfisher Forest on North Pende
The Raincoast Conservation Foundation and the Pender Islands Conservancy Association have less than a week to contribute more than $100,000 towards their initial fundraising goal to protect 45 acres known as KELÁ_EKE Kingfisher Forest on the island. North Pender.
The groups are trying to raise a total of $2.1 million to buy the land, which sits on the edge of Plumper Sound, overlooking killer whale habitat, and is considered a vital part of the area's watershed. The southwestern edge of the forest adjoins Gardom Pond, a five-acre regionally protected wetland.
A campaign to raise an initial $200,000, matched by an anonymous donor and the Sitka Foundation — a family foundation that supports conservation organizations and causes — began March 21 and will run through Wednesday. The groups hope to have $500,000 in hand by the end of the matching campaign.
The property now belongs to a private owner.
On Friday, the Islands Trust Conservancy added a $5,000 grant to the matching campaign. Shauna Doll, forestry project coordinator for the Raincoast Conservation Foundation, praised the contribution.
"Islands Trust Conservancy is a regional land trust focused on safeguarding the lands and waters of the Salish Sea," she said. "It is made up of biologists who know and intimately understand the state of coastal Douglas-fir forests and associated habitats.
So far, the matching campaign has raised nearly $90,000 from individuals and businesses.
To make a donation, go to raincoast.org/forest.
jbell@timescolonist.com