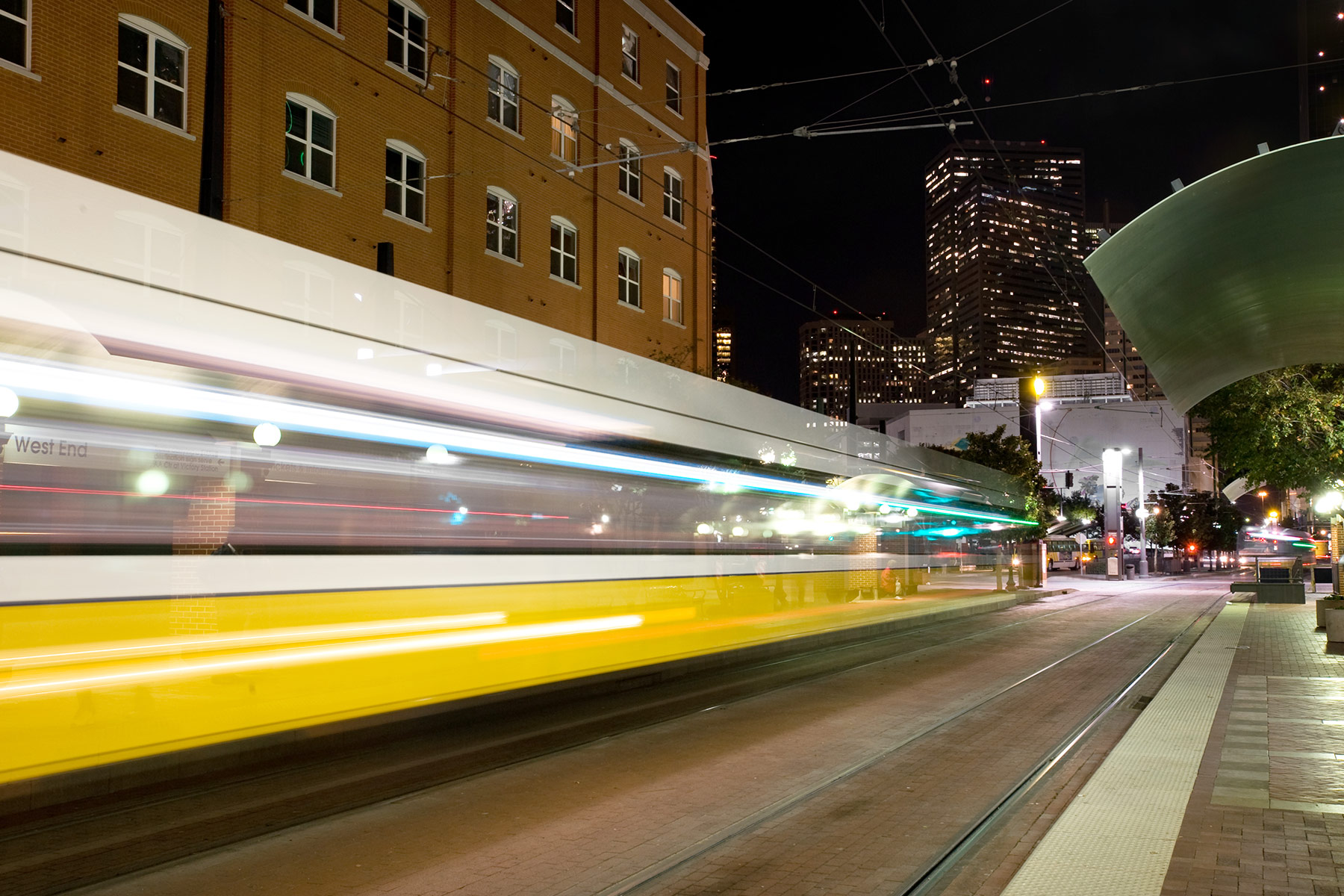 DART adjusts planned metro line so it doesn't surface at Deep Ellum
The City of Dallas and DART have designed an alternative for the east side of the planned downtown subway that will no longer surface in Deep Ellum.
The previous metro alignment, called D2, was to emerge from the basement along Good Latimer just east of the elevated IH-345 and travel a few blocks north until it reached Swiss Avenue. There, DART would build a Y-shaped confluence of railroad tracks called a "star" junction that would require a significant amount of land and potentially damage one of the primary means of entering and exiting Deep Ellum.
After the non-profit Deep Ellum foundation and other neighborhood stakeholders refused, the city asked DART to reconfigure this part of the metro. The western section, which extends south from Victory Park to downtown, then east along Commerce Street, remains unchanged.
The transit agency and its partners considered 17 different rosters, 16 of which encountered some sort of problem. Some required land grabbing, others caused too much disruption along existing streets, and some simply cost too much. The alignment recommended by DART and city staff would create a subway station under the existing bus transfer hub, just west of IH-345 above Pacific Ave. The metro would then continue to the existing CityPlace station. The new alignment will also not interfere with plans for I-345, whether depressed or removed altogether. And any effect on nearby Carpenter Park will be minimal.
One problem: there is no way to orient the existing Green Line train on track D2 if the route does not pass through Deep Ellum. This means that runners coming from Pleasant Grove and South Dallas will not be able to make it to the Medical District or UNT Dallas, as they would in the original plan. Kay Shelton, a DART project manager, told the council's transport and infrastructure committee that this would affect around 20% of passengers departing from that part of town.
They would need to change at the new subway station by walking up the street and walking a quarter mile north to the Pearl / Arts District station. It hasn't gone well with some, especially South Dallas / Fair Park City Councilor Adam Bazaldua.
"I'm not going to support this with such a substantial impact on service as it relates to the people of Southeast Dallas," he said. "I would like DART to come up with a more equitable option to explore so that we can make sure we don't see that impact. "
DART argued that it had this option. The transit agency could increase the frequency of Green Line trains that would be direct lines north of Bachman Lake, reaching the Medical District Employment Center en route, and south to the UNT Dallas and the Lancaster / VA Hospital Corridor. It would cost around $ 8 million per year, which the transport committee asked staff to include in its resolution approving the new route.
"If they can tell me with confidence that we are going to make adjustments to the current lines to accomplish what they would like to see accomplished while providing the same opportunity that currently exists for runners, then this is something I can support. , "Bazaldua said in an interview after the meeting. (In March, Bazaldua spoke out in favor of the previous roster.)
As I wrote before, the metro will double the capacity of the system by acting as a relief valve for the group of trains obstructing the downtown single line. This is a significant investment: the changes will likely result in more than $ 2 billion, of which just under half is eligible for federal funding.
The reason we're having these discussions now is because of this federal funding; deadlines are approaching and DART must move to environmental clearance to meet these dates. Or risk losing at least $ 800 million. The agency thinks it has a very good chance of securing a grant, given that it would double its capacity. (Remember that increasing capacity does not necessarily increase ridership.)
The project dates back to 1990, when the city said it would prefer a metro if the tram were to pass through the city center. DART couldn't afford it, so the city allowed a surface line along a transit hub that crosses Bryan Street, but ordered the agency to build the subway if it reached 8,000 people per hour. in each direction. He started planning for D2 in 2007, but he still hasn't reached that milestone.
Ridership was less than half of that before the pandemic. Now it's down another 45 percent. For example, City Councilor Cara Mendelsohn, of Far North Dallas, issued an edict to the DART. She wants more operational services in the interim.
"It means more bus lines, it means increasing the Love Field shuttle, it means taking over our streetcar, it means the senior transportation program that we run from our general fund, which is clearly something. that should happen from DART, "she said. "These are ways you need to come together to serve and live up to your part in serving the people of Dallas. "
Mendelsohn has been outspoken about DART's obligation to the City of Dallas. In March, she spoke about the agency's priorities, even saying, "I don't think any of us would say, 'Oh, D2 is our urgent problem.' "
"Every board member, city personnel manager and DART board member should be able to describe Dallas' top five transportation priorities," Mendelsohn told me in March. "I hope these will address factors such as population density, poverty, dependence on transport, existing railways, employment centers, the complete geography of our city and the mobility needs of residents. of all ages and abilities. "
She still beats that drum. D2 will likely occur. As DART board member Patrick Kennedy noted earlier this week, this is the first time since the start of the project that all stakeholders have supported the alignment.
But what Mendelsohn says is also important: the little things do and really matter more. They affect the people who use the service, the transit-dependent residents who need DART to get around town. This is the essential service, Mendelsohn wanted DART to remember. It owes it to its residents to do it as well as they can, metro or not. Maybe start by improving the last mile connections near transit stops?