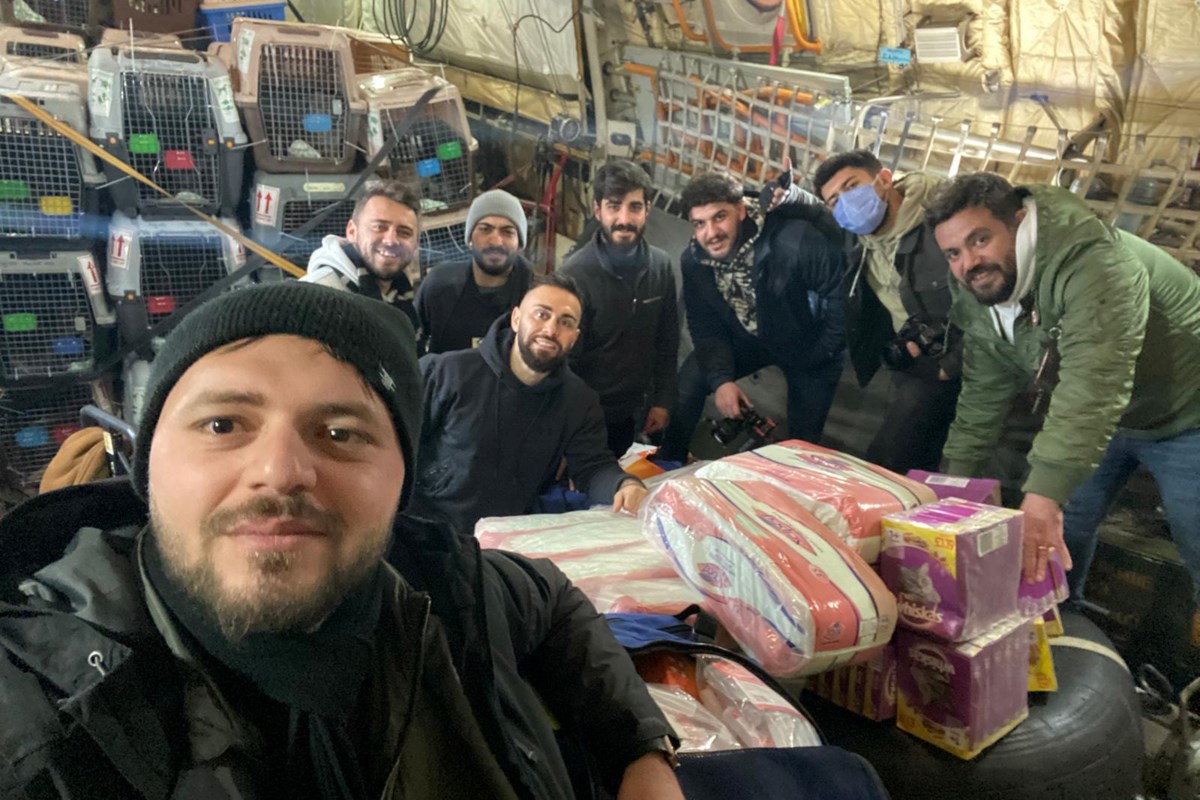 Cats and dogs rescued from Afghanistan arrive in Vancouver
After months of work, an international group came together to move over 300 dogs and cats from Afghanistan to Vancouver.
And they arrive today, February 1st.
It started when the US military withdrew from the war-torn country at the end of August 2021, when the SPCA International and the Kabul Small Animal Rescue (KSAR) began rescuing animals due to the unrest and as people fled the country.
"People and animals have been increasingly affected by the fallout," the SPCA International said in a press release. "Dogs and cats were left in shelters and abandoned as their owners were forced to flee the country, and crucial evacuation attempts were threatened by serious security concerns, including explosions outside Kabul's Hamid Karzai International Airport, skyrocketing flight costs, aircraft restrictions, permit requirements and other impediments."
Unfortunately, they couldn't move them. Cats and their attendants were not permitted at the airport during the evacuation period. Dogs were not allowed on military aircraft, nor could a private charter be lined up. At one point, the dogs had to be released into the airport to live as strays for a while.
Efforts have been further hampered because the United States Center for Disease Control does not allow the importation of dogs from Afghanistan.
Transportation and a destination were lined up a few weeks ago with Vancouver as the end goal for the 158 dogs and 146 cats. Before arriving in Vancouver, the animals were taken to Turkey, then to Iceland, and examined by veterinarians.
"After doing everything in our power to make this evacuation a reality, we are thrilled to announce that the animals will soon be arriving in Vancouver, Canada, where we are thrilled to finally welcome them to the shelter we have. eagerly prepared for their arrival," said SPCA International spokesperson Lori Kalef.
The group, which includes No Dog Left Behind and War Paws, as well as local groups like RainCoast Dog Rescue Society and Thank Dog I Am Out Dog Rescue Society, was not done, however. The hardest part of moving the 314 animals to Canada is done, but while a shelter has been set up and some dogs will return to their families (in a new country), many need care and new homes.
"We look forward to filling our incredible temporary shelter with canine and feline friends, and are grateful to all the volunteers who help keep this space running to make our mission possible," said Susan Patterson, Founder of Thank Dog I am Our salvage society. "We are committed to creating new and wonderful lives for animals left behind during the chaos of the withdrawal of US forces from Afghanistan."
A registration site has been set up for people interested in adopting cats and dogs. Donations can also be made to help cover the cost of care and accommodation.