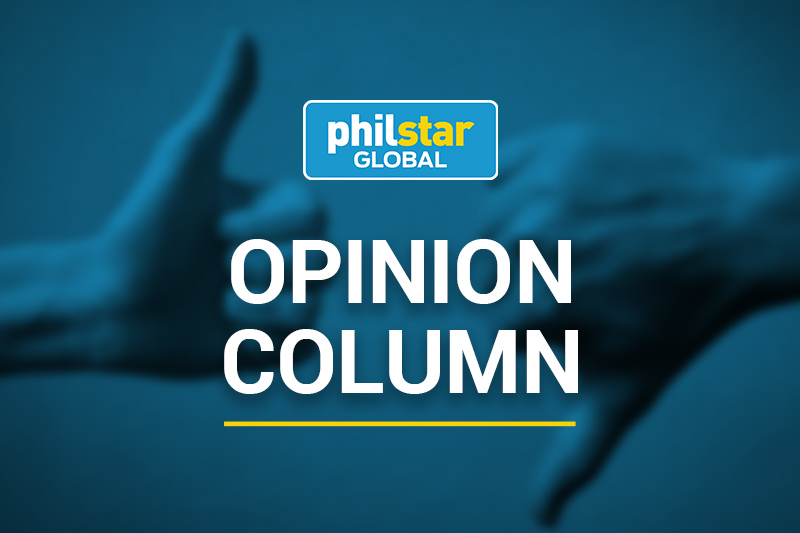 Back to stay at home | Philstar.com
Mobility restrictions are back. But this time they imposed themselves, and not because of the spread of a contagious new sub-variant of Omicron.
The reason: exorbitant fuel prices, with no short-term relief in sight. Combined with rising road toll rates and rising commodity prices, people are returning to working from home, entertaining and dating.
Inevitably, this trend will slow economic recovery, especially in tourism and related hospitality businesses.
Leisure travel plans are limited to sites close to home. You can see it in the weekend crowds, which are expected to be much larger with the easing of COVID capacity limits, but aren't even on payday weekends.
Residents of areas near popular tourist destinations are in luck; they can engage in revenge tourism and enjoy the beaches and trekking areas near their communities, without fuel and transport costs consuming three quarters of their leisure travel budget.
For many Metro Manila residents, however, revenge tourism will have to wait. Their idea of ​​a day trip is a visit to a weekend market near their home.
The government is counting on domestic tourism to boost the recovery of the sector. But in some areas outside Metro Manila, pump prices have reached 100 pesos a litre, TV reports show.
And energy experts warn that we haven't seen anything yet.
* * *
Drivers and transit operators aren't the only ones choosing to take extended vacations or permanently change their livelihoods. As I wrote, fishermen also beach their boats. Farmers return to their carabao to plow the land, however slow and relentless the water buffalo may be.
It is right that marginalized sectors get some relief from the state. But the middle class – among the biggest contributors to the consumer-driven economy – is also crying out for relief. The income tax cut helped, but inflation, at 5.4%, the highest in more than three years, negates that.
If the fuel crisis persists (as Russia's Vladimir Putin shows no signs of slowing down in Ukraine), even a full resumption of face-to-face classes in the coming school year – pushed by economists to speed up the recovery – would come up against a serious pitfall: there will not be enough trips for the millions of students returning to class.
* * *
The P1 increase in the minimum jeepney fare translates to additional daily earnings of P483 per driver, according to the Land Transportation Franchising and Regulatory Board.
LTFRB executive director Tina Cassion said it was difficult to balance the needs of jeepney drivers and operators with the impact of higher fares on inflation and commuter finances.
Reports of jeepney drivers finding new sources of income and operators immobilizing or selling their vehicles, leading to these long queues for rides, persuaded the LTFRB to approve the interim P1 fare hike.
Yesterday the increase appeared to ease commuters' struggles for a ride. The next few days will show whether jeepney drivers and operators will find enough temporary relief to keep their livelihoods viable, amid three-year high inflation and further increases in fuel prices.
Cassion told us on OneNews' "The Chiefs" shortly after the fare hike was announced Wednesday night that the LTFRB is also considering requests for fare hikes for ride-sharing services.
Soaring fuel prices also appear to have dampened driver participation in ride-sharing services; there are many stories of people struggling to book rides these days.
There are anecdotal stories of car owners deciding to commute to save on fuel expenses. A number of them, according to some reports, are opting for a free ride under the Libreng Sakay scheme. It is also thought to contribute to those unusually long and winding lines for buses.
* * *
Cash aid is distributed to the transport sector, wages have been increased and now the minimum jeepney fare has been increased.
The only thing the government refuses to do is suspend or reduce fuel taxes. The higher the prices of crude oil and refined gasoline at the pump, the greater the revenue windfall automatically collected.
With the pandemic-induced economic contraction dramatically shrinking the revenue base and the national debt soaring to 12.7 trillion pesos, it is understandable that finance officials are unwilling to waive fuel taxes.
This is easier than imagining ways to broaden the tax base for greater coverage of e-commerce and digital platforms, for example, as some multilateral lenders are suggesting.
At first glance, an excise tax of 6 pesos per liter looks like peanuts. But for a full 50 liter tank, that P6 translates to P300.
At 10 kilometers per litre, a motorist in Quezon City will need around 20 liters to drive to Pagsanjan, Laguna and back, for example, and around 19 liters to bathe in Anilao, Batangas. After the increase of 6.50 pesos per liter for diesel this week, the 20 liters will cost around 1,600 pesos. This is apart from motorway tolls along the way, which could add up to an additional P1600 in either direction.
For the middle class, it's money better spent on more affordable leisure activities closer to home, or even on basic necessities.
And for those heavily dependent on petroleum products for a living, the prospect of prices at the pump rising again and again is argument enough for a lifestyle change.