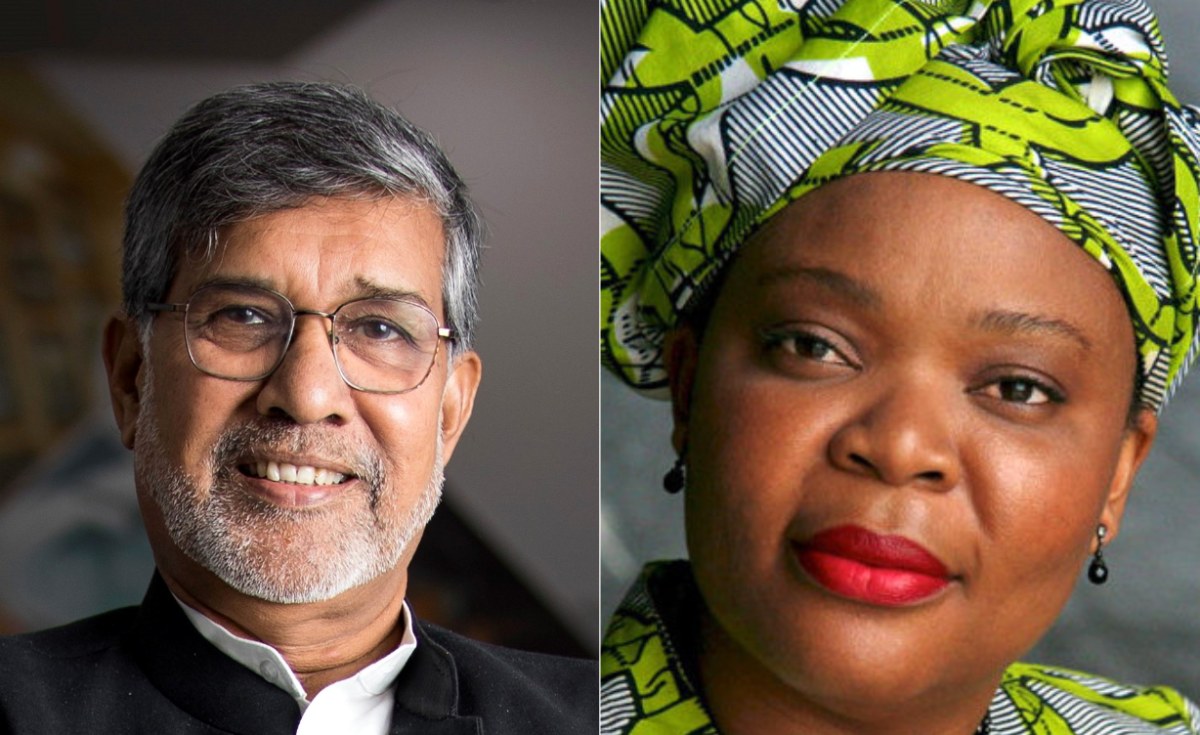 Africa: A strong Africa-EU partnership hinges on justice for African children
Africa's ability to contribute to world peace and prosperity remains untapped. Exploited and discriminated against for generations, the peoples of Africa have been systematically deprived of their freedom and their wealth. As a result, 92 million children in Africa are now in child labor, more than the rest of the world combined. They work in slave-like conditions to survive in the poverty and instability they inherited. One in five children in Africa is in child labour.
Sounding the alarm on this crisis, Laureates and Leaders for Children, comprised of Nobel laureates and political, religious and moral leaders from around the world, have come together to speak with one voice to demand that leaders of the world are taking urgent and corrective action.
Looking ahead to the AU-EU summit, the Justice for Africa's Children declaration states that "We, Laureates and Leaders for Children, stand with the children, youth, citizens and leaders of Africa to fight for our shared vision and responsibility to give every child in Africa a free, safe, healthy and educated. It is time for justice to be done for all the children of Africa. It's time to stand with Africa." The international community can no longer afford to turn a blind eye while our children are suffering.
The new and ambitious Africa-EU partnership, which we hope to cement at the next summit, will only have influence or impact if it is based on a genuine commitment to equality, respect and responsibility on both sides. However, that may not be the case today. European countries, which have built immense wealth by using and abusing the resources of African countries, invest the majority of their budgets in social protection programs for their own citizens, but allocate only a tiny part of their overseas development assistance in social protection for the same countries.
This is unconscionable given the enormous wealth the world has accumulated over the past decade. Moreover, with limited financial resources, African governments and agencies must make unfair and difficult choices by prioritizing the survival of some over others, even the basic human dignity that comes from adequate social protection. goes into the background.
It is our children who bear the brunt of the consequences of the lack of social protection, which is more evident today than ever. As we enter another year of destruction due to the COVID-19 pandemic, we see how communities benefiting from social protection have had the buffer to absorb some of the damage of the pandemic and resume a life close to the normal. Generations of communities in low-income countries have been condemned to extreme poverty, conflict and slavery.
Child labor is not an isolated challenge, but evidence of the greatest flaws in our global economic, social and political priorities. Child labor and slavery are not only the consequence of poverty, conflict, illiteracy and malnutrition, but are also a cause of the perpetuation of these challenges.
We are witnessing the ongoing conflict in the Tigray region of Ethiopia and the consequent disruption of access to rights and humanitarian assistance, resulting in lasting vulnerability, injustice and instability for its children, many of whom are on the verge of starvation.
With the AU theme for the 2022 Summit being "Building Nutrition Resilience on the African Continent: Accelerating Human Capital, Social and Economic Development", it is essential to recognize that the 92 million children who working across Africa means 92 million empty classrooms. seats. 92 million children excluded from school feeding programs and 92 million children not covered by health and nutrition programs.
These 92 million children, who are currently being left behind, must be liberated and integrated to have access to the government social protection programs to which they are entitled. Efforts for peace, stability and sustainability are essentially meaningless if the future generations who will inherit and carry on these efforts are in danger, uneducated or powerless.
The universal and direct benefits for children have had an immediate and measurable impact in African countries. In Senegal, for example, programs such as child-focused cash transfers to reduce children's vulnerability, support for street children or free health care for children under 5 have had an impact. tangible on poverty levels. Other parts of the world have a similar impact. In India, for example, the mid-day school feeding program has helped achieve close to 100% enrollment of children in primary education. Brazil's Bolsa Familia program, which extended education and health benefits to children from poor families, lowered poverty levels by 13% in the country. Direct benefits for children and their families work.
The solution therefore lies in the establishment of a global social protection mechanism that includes a direct and fair share for children in low- and middle-income countries. This mechanism will take a step forward from the traditional donor/recipient relationship by creating a universal platform that facilitates long-term cooperation and international solidarity.
This will require generous, open and transparent sharing of wealth and equal representation in decision-making. Rich countries can no longer claim solidarity or cooperation if their policies and actions do not reflect this. Their wealth has been created using the land, resources and people of Africa. In this hour of catastrophe, justice for the children of Africa is not charity. It is their long-awaited right. This is what the world owes Africa.
Children and young people in Africa deserve the same freedoms and opportunities as those in Europe. This is the simple and non-negotiable principle of the demand for universal social protection for children in Africa. No more excuses.
Kailash Satyarthi, 2014 Nobel Peace Prize laureate and child rights activist, is the founder of the Winners and animators for children. Leymah Gbowee, winner of the 2011 Nobel Peace Prize, is a member of the steering committee of the Laureates and Leader Summit for Children initiative.