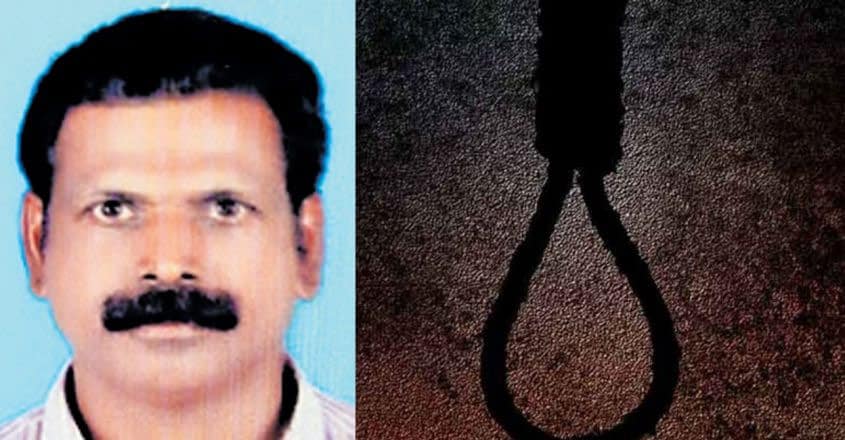 57-year-old man hangs to death frustrated over delay in obtaining land conversion certificate
Kochi: A 57-year-old fisherman, hanged to death, disillusioned by the delay in obtaining a land document required to take out a loan, a day after his despondent return from the divisional revenue office.
The dead man, Sajeevan of Koickal House at Maliuankara in Kochi, blamed the government apparatus for his death in the suicide note which was found on his dress. The police had informed the family of the suicide note.
He was found hanging from a tree in the grounds of the house on Friday morning by his wife Sathi.
His relatives said he was frustrated with the delay in getting the land conversion certificate despite several visits to the village office, taluk office and Fort Kochi RDO.
My father asked me to complain to the district tax collector about the disappointing experience at the RDO, Sajeevan's son said.
Sajeevan intended to take out a loan by mortgaging his residential land at 4 cents which was already mortgaged to a bond fund company. Bank officials reportedly advised him to produce the land conversion certificate as the property was listed as a paddy field in the revenue records.
He went around the offices for about a year and a half to get the land conversion certificate. During this time, he had borrowed money from several people to settle the loan with the bond fund company. He had approached the bank with the title deed taken from the bond fund company.
Sajeevan was found positive for COVID-19 in tests carried out before the autopsy.