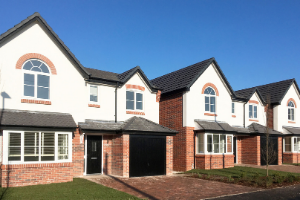 21 Affordable Woolacombe Homes a Little Closer to Reality
A development of 21 new social rented accommodation in Woolacombe is a step closer to reality thanks to complementary funding from North Devon Council added to the district's first Community Land Trust (CLT) scheme.
At a meeting of the Board's Strategy and Resources Committee today (Monday June 6), members decided that a total of £630,000 (£30,000 per unit) would be added to £141,000 per external financing unit to enable the delivery of social housing rent, subject to planning permission. external funding, Homes England and Aster attracted almost £3m in government funding / registered supplier in North Devon.
Mortehoe and Woolacombe CLT is a non-profit organization established in 2020 through the original Community Housing Fund; a government fund set up to increase the supply of housing in England by increasing the number of additional homes delivered by the community-led housing sector.
The new housing site, adjacent to Woolacombe Village Hall, was showcased to the community and received tremendous community support. Thanks to a partnership between the community, the Community Land Trust, the parish council, the ward member, the National Trust, Middlemarch and council officers, the project is one step closer to becoming a reality. The next step is to apply for planning permission.
Principal Housing Member of the North Devon Council, Councilor Nicola Topham says: "Social rent is the most affordable form of rental; it is often up to half the cost of rent on the open market. If the program materializes, it will increase the supply of social housing. housing in our neighbourhood, which will help alleviate the enormous pressures on our housing market, currently aggravated by the housing crisis.

"We are delighted that our contribution can enable the delivery of this much needed accommodation in Woolacombe, giving 21 families a place to call home at truly affordable rent while providing longer term security of tenure."

Amanda Williams, Chief Investment Officer of Aster Group, said: "It is often difficult to find affordable housing in rural communities, so it is great that this community-led project has taken a significant step forward by receiving this funding from North Devon Council. We are always keen to work closely with our vital local authorities to help them meet their affordable housing needs, and this project is no exception. We look forward to continuing to support Mortehoe and Woolacombe CLT in delivering much needed affordable housing to the local community.
The council's funding of the gap is part of their goal to tackle the housing crisis in the district through a number of measures, including looking at how to fund the provision of affordable housing through community-led housing models community, both financially and in terms of personnel. .
Council's contribution to Woolacombe social rental housing is made by varying the council's capital program to the amount needed to continue development. More than half of the budget consists of commuted monies for affordable housing (when affordable housing cannot be provided on a housing site, often because the need for affordable housing is a fraction rather than an entire build). The rest comes from funds from the government's Community Housing Fund and the council-approved capital program.
People looking for affordable housing should sign up for Devon Home Choice; only registrants will be considered for the program.
Anyone wishing to join and become a member of CLT Mortehoe and Woolacombe can email mwclt@outlook.com or contact their Facebook page.